Tourist spot T-groin in Rajshahi suspended for public
Local authorities in Rajshahi today suspended tourist spot T-groin, popularly known as T-bandh, for public due to strong current in the Padma river.
The T-shaped groin, one of the popular tourist spots in the city, was built during the British era into the river as Rajshahi city protection embankment.
The authorities locked the main entrance of the groin and deployed Ansar members to resist entry of the people, reports our Rajshahi staff correspondent.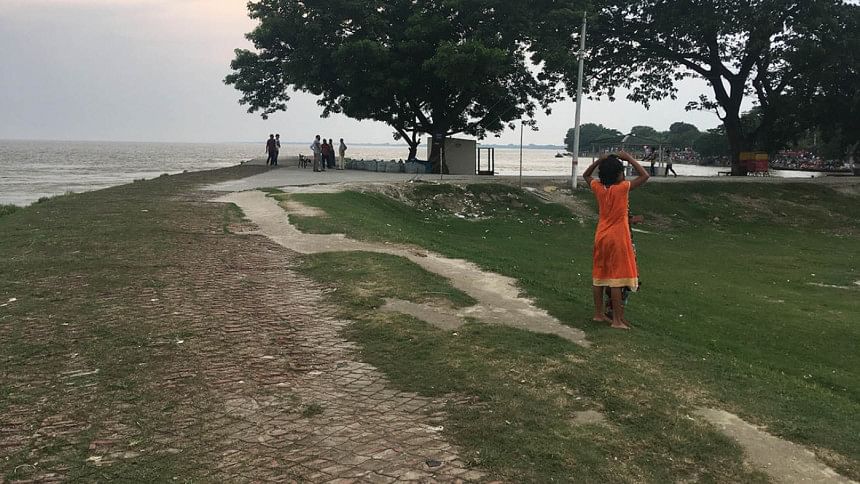 "Public entry at the spot has been suspended as a precautionary step to avoid any disaster," said Shahidul Alam, an executive engineer of Water Development Board (WDB).
He said the groin that repaired for the last time in two decades ago has become weak and around 500 geo sand-bags were dumped beside the groin to help it battling the current.
During a visit to the spot today, this correspondent saw hundreds of people thronged in front of the main gate of the T-bandh.
The Ansar members were repeatedly asking people to stay away from it.
Meanwhile, the Padma river swelled following acute rains in the river's upstream in India.