Sylhet doctors demo after BCL 'intimidation'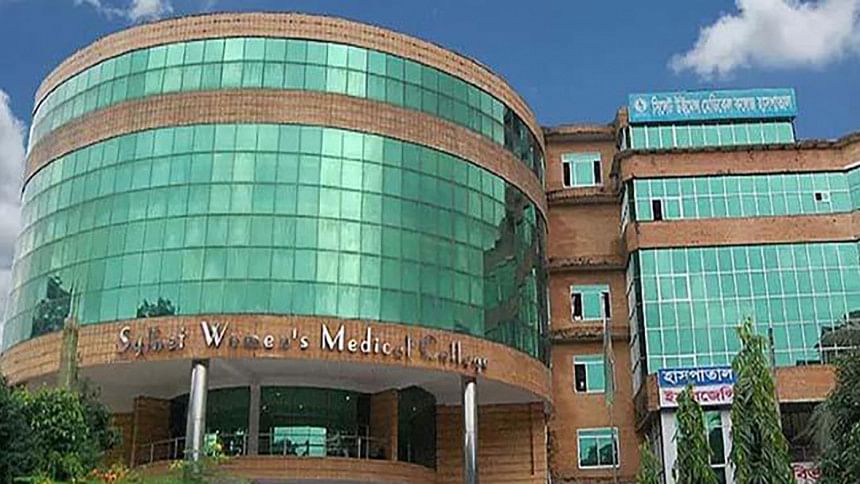 Doctors at Sylhet Women's Medical College and Hospital have demonstrated alleging intimidation on a female physician by an activist of Chhatra League.
They sat in protest in front of the hospital last evening, staging work abstention, following the incident, our local correspondent reports quoting.
According to what could be known, Sarwar Hossain Chowdhury, a former senior vice-president of Dakshin Surma upazila unit of Chhatra League in Sylhet, took a patient to the hospital. He was flanked with his followers.
He asked the doctor to treat his patient in their presence. However, the female physician advised them to make room for the doctors to facilitate the treatment process, which is believed to have left Sarwar agitated.
He allegedly yelled at her and issued threats to the duty-doctors identifying him as the president Sylhet city unit BCL, according to them.
At present there are no Chhatra League committees in the district and in the city.
Dr Nazifa Anjum Nishat also narrated the incident in a Facebook post attaching a video with it.
Dr Ferdous Hossain, director of the hospital, said: "They behaved like goons but we are not."
Contacted, Sarwar Hossain Chowdhury said: "It was a misunderstanding with the duty-doctors as I was nervous because of my friend's illness; they (doctors) rejected to treat him until we were out of the hospital. Hopefully the matter will be resolved through discussion".