Student injured jumping off college building in Dhaka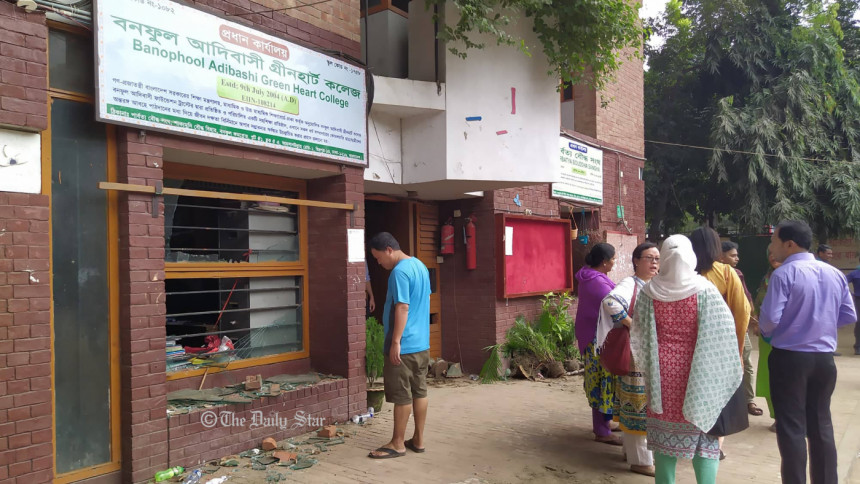 A student of Dhaka's Banophool Adibashi Green Heart College was injured after jumping off a building today as his teacher allegedly hurled abusive words at him for not being successful in the examination.
Shahriar Alam Akash, 19, was a student of class-XII at the college in Mirpur-13 area, police said.
Akash is undergoing treatment at National Institute of Neuroscience and Hospital at Agargaon.
He suffered injuries in head, our staff correspondent reports quoting a doctor.
Officer-in-charge (OC) of Kafrul Police Station Selimuzzaman said they heard Akash jumped off a third-storey building of the institute as one of his teachers hurled abusive words to him and his parents as he failed to pass an examination.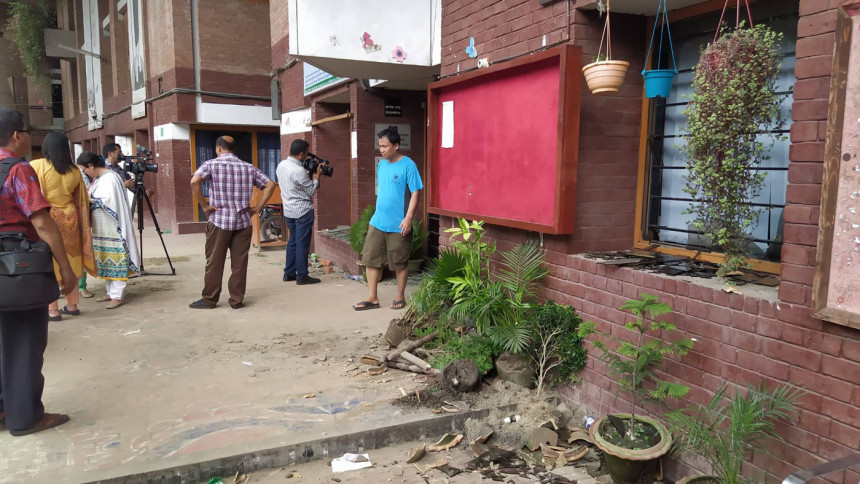 As the news spread at the college, his classmates vandalised several rooms of the college teachers, the OC added.
The agitating students also brought out a protest rally outside the campus, OC Selimuzzaman said.
"We are yet to receive any version from the college authority," the OC further said.