Bribery Case: Ex-chief engr of shipping dept sent to jail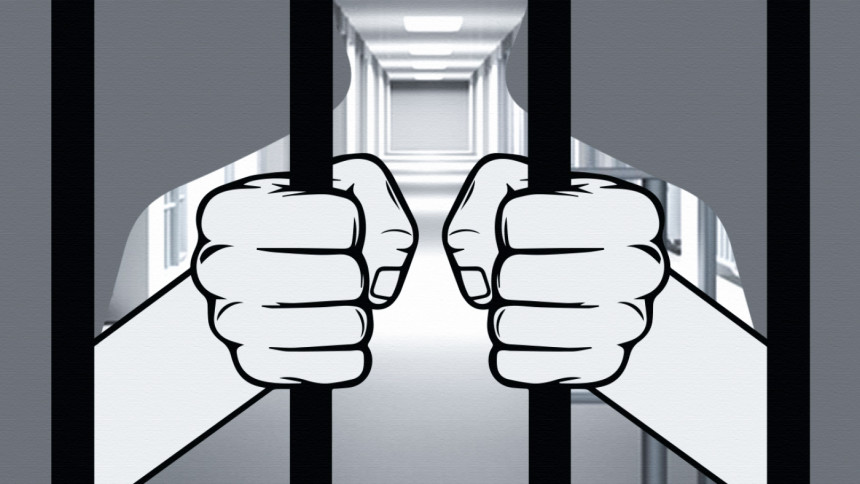 A Dhaka court yesterday sent SM Nazmul Huq, the former chief engineer and surveyor of the Department of Shipping, to jail after he surrendered before it in a bribery case.
Judge Sheikh Golam Mahbub of the Special Judge Court-6 of Dhaka passed the order after Nazmul surrendered and sought bail in the case.
On April 12 last year, Anti-Corruption Commission (ACC) arrested Nazmul while he was taking bribe of Tk 5 lakh for approving a ship's design.
A case was filed against him with Shahbagh Police Station the same day.
Subsequently, on August 13 last year, Nazmul secured bail from a Dhaka court in the case and was released from jail.
However, on January 15, the High Court cancelled the lower court's bail to Nazmul Huq, after hearing a petition filed by the commission challenging the bail order.
The HC bench of Justice Md Nazrul Islam Talukder and Justice KM Hafizul Alam also ordered Nazmul to surrender before the trial court within two weeks in connection with the case.
During the hearing yesterday, Nazmul's lawyer advocate Munjur Alam sought bail for his client on the grounds that Nazmul is ill.
The prosecution, however, opposed the petition and appealed to the court to send Nazmul to jail.