No threat of militant attacks on National Mourning Day
Home minister says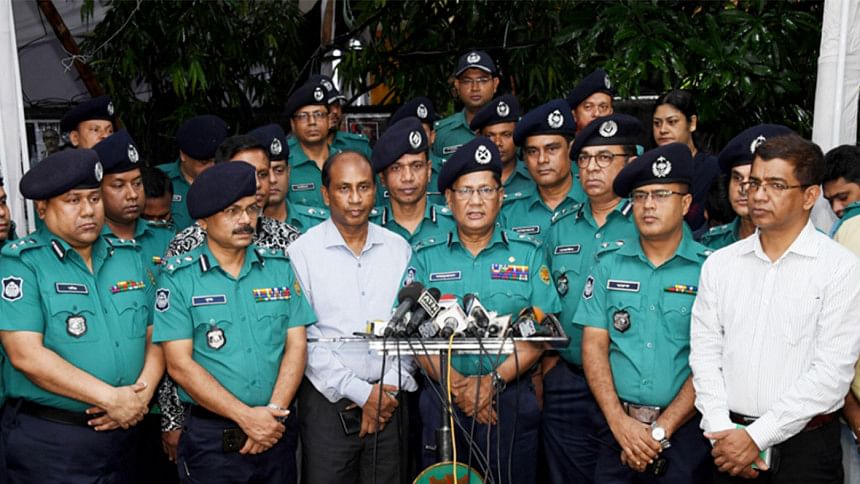 Home Minister Asaduzzaman Khan has said there is no threat of militant attacks on National Mourning Day, marking the 44th martyrdom anniversary of Father of the Nation Bangabandhu Sheikh Mujibur Rahman tomorrow.
He came up with the comment at a programme in the capital's Dhanmondi-32 today.
"Our security forces, detectives remain vigilant so that no such attacks can be carried out," he said.
Meanwhile, Dhaka Metropolitan Police (DMP) Commissioner Asaduzzaman Mia said in a press briefing that security has been beefed up at Bangabandhu Memorial Museum and Dhanmondi-32 for tomorrow.
Bangabandhu Memorial Museum and Banani graveyard will be under CCTV surveillance and dog squads will sweep the areas, he said adding that people coming to Dhanmondi-32 for paying homage to Bangabandhu will be allowed inside after they go through security archways and thorough checking.
He also urged people to cooperate with the law enforcers after paying homage to father of the nation.
Apart from this, security will be ensured for all the other programmes which will be held in different areas of the city tomorrow, he added.