HC summons DoE DG over Dhaka's air pollution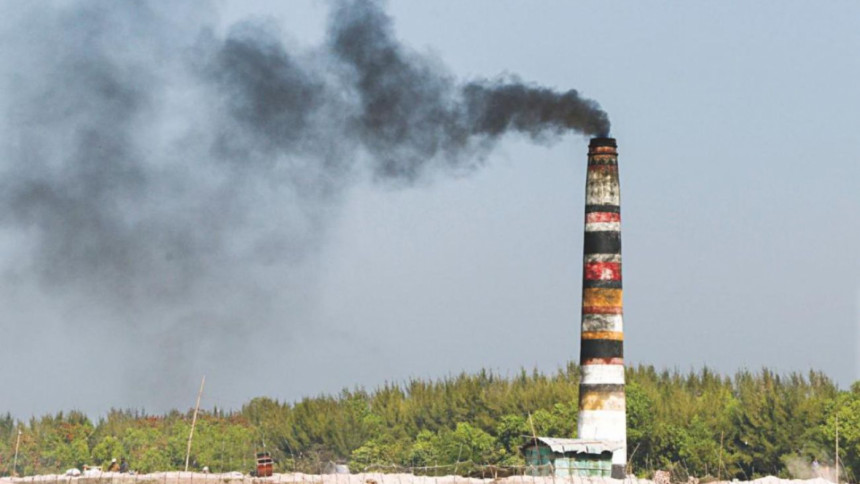 The High Court today summoned the director general of the Department of Environment (DoE) asking him to appear before it on February 2 to explain why air pollution in Dhaka could not be reduced.
During hearing a writ petition, the High Court also issued some directives upon the government in order to reduce the air pollution in Dhaka and surrounding areas.
It ordered the DoE to shut down in next two months the rest of the illegal brick fields which have no environment clearness certificate.
Appropriate steps should be taken to stop burning of tyres and recycling of vehicles' batteries without approval from the DoE, the court said.
The HC asked the authorities concerned of the government to take steps to ensure that all the market owners or shopkeepers keep their daily garbage or waste in a safe bin or bag or sack. The garbage or waste must be dumped in the designated areas before closing down the shop or markets, it said.
The High Court also ordered the authorities to seize the vehicles emitting black smoke exceeding limit in Dhaka city.
It asked the government to take steps to fix economic life of different cars or vehicles as per section 36 of the Road Transport Act 2018 and prohibited those vehicles having no economic life to run on the road in Dhaka city.
The government has been ordered to ensure complete road construction or excavation work or carpeting under strict compliances of laws and rules or tender terms and condition for ensuring clear air.
The court also said the government must ensure that sand is carried in Dhaka using sack so that air cannot be polluted.
The High Court bench of Justice FRM Nazmul Ahasan and Justice KM Kamrul Kader ordered the authorities to submit a progress report on the compliance of the order before it on March 1.   
Advocate Manzill Murshid appeared for the writ petitioner while Deputy Attorney General Abdullah-Al-Mahmud Bashar represented the state.
Yesterday, the DoE submitted a report to the High Court saying that it (DoE) has shut down 349 illegal brick kilns out of total 559 in Dhaka, Narayanganj, Gazipur, Munshiganj and Manikganj in line with the court's earlier directive.
The DoE said in the report that the brick kilns were shut down through mobile court drives and issuing notices. Tk 4.93 crore have been realised in fines from the owners, and the drives are going on, it added.
On January 6, the DoE had sent another report to the deputy attorney general's office for placing that before the HC. DAG Abdullah-Al-Mahmud Bashar said the report was partial, in which the DoE had said it shut down all illegal brick kilns in the five districts.