Drug Smuggling: New Rab DG Mamun warns of stern action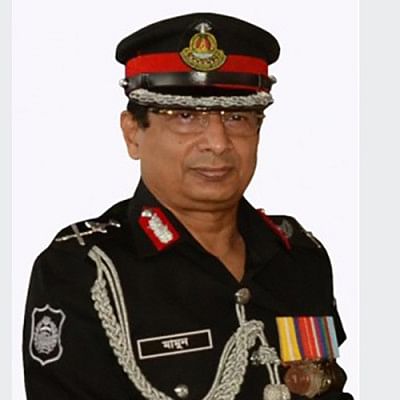 Newly-appointed Director General of Rab Chowdhury Abdullah Al Mamun yesterday warned of stern action and "not giving any concessions" if anyone is found carrying out narcotics smuggling or militant activities during the period of coronavirus.
"We are trying to get vehicles carrying daily necessities cross through highways very quickly. A group of drug dealers are trying to smuggle narcotics taking the chance, but I would like to warn them that they will not be exempted and will face maximum punishment," the DG said yesterday.
He made the remarks while addressing reporters through video conference from the Rapid Action Battalion headquarters regarding the force's initiatives during the month of Ramadan.
The elite force has continued their crime-prevention activities during the coronavirus situation, and arrested around 1,382 people on charges of different criminal activities between March 8 to April 24, said the DG.
He said that they are also working to suppress militant activities, and some 32 militants were arrested between March 4 to April 24.
The DG said they have operated 358 mobile courts so far, and a total of 2,240 people have been fined Tk 3.4 crore for violating social distancing protocol.
Eighteen companies have been sealed and nine people were imprisoned for illegally importing low-quality testing kits and selling unhygienic masks and gloves in the capital's Uttara, Gulshan, Mohammadpur and Babubazar areas, he said, adding that a fine of Tk 62 lakh has also been realised.
Mamun said the retail market will also be monitored during Ramadan to curb undue price hike.
DG Mamun further said, "We have to be careful during the crisis so that no rumors can be spread." He suggested verifying the information before sharing anything on social media.
"We have already arrested 11 people for spreading rumors on social media and have kept 50 other sites under monitoring," said Mamun.