DNCC passes Tk 3,057.24cr budget prioritising mosquito control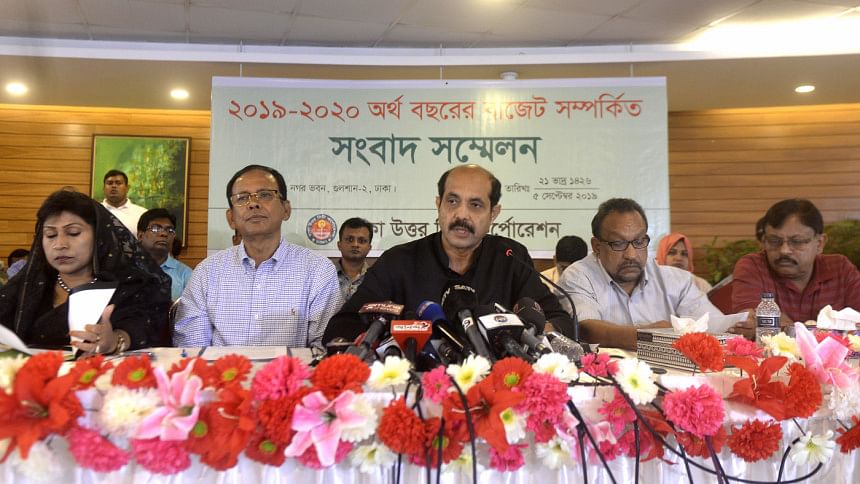 Dhaka North City Corporation (DNCC) Mayor Atiqul Islam today announced Tk 3,057.24 crore budget for 2019-20 fiscal, putting priority to the mosquito control and garbage management activities.
"We have allocated Tk 49.30 crore for the mosquito control activities in the current fiscal, which is 182 per cent higher than the last fiscal. The budget in last year was only Tk 17.50 crore," Atiqul said while announcing the budget at Nagar Bhaban this afternoon.
The mayor said they are planning for undertaking a separate budget in a bid to control the Aedes mosquito across the city area under a new project.
"Experts like entomologists and doctors have been working to prepare a master plan for Integrated Vector Management which will be completed by September 15 and we will be able to come up with the plan shortly," said Atiqul.
He said they are also going to introduce a monitoring system by a team of entomologists from outside the corporation.
These team will inspect mosquito control drive of the DNCC in a particular ward after every one month and will give a report over its vector management condition, he said.
The DNCC mayor said they have also increased the allocation on garbage management and kept Tk 86 crore which was Tk 63.60 crore in the last year.
He said he also kept Tk five crore for secondary transfer station, Tk 10 crore for land development and maintenance, and Tk 25 crore for purchasing garbage management equipment and vehicles.