Voting in Cholochitro Shilpi Samiti election ends peacefully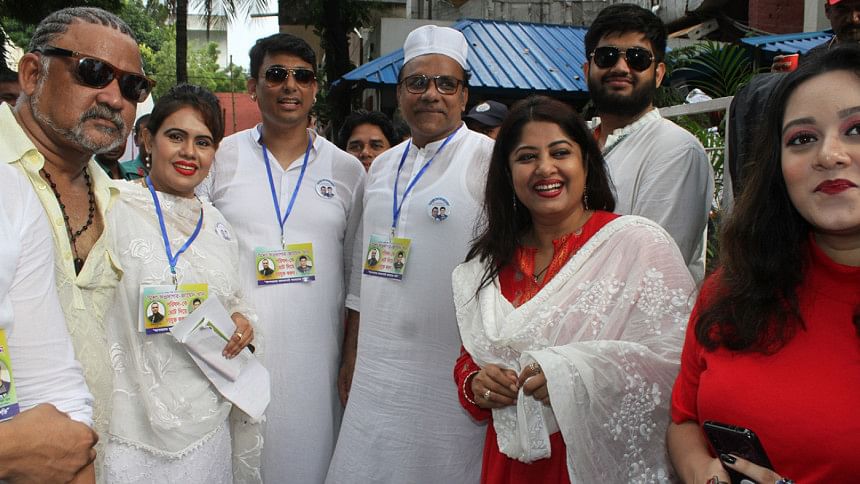 The voting in Bangladesh Cholochitro Shilpi Samiti election ended peacefully this afternoon.
The voting that started at Bangladesh Film Development Corporation (BFDC) in capital Dhaka around 9:00am ended at 5:00pm without any break.
A total of 386 voters out of 449 exercised their franchise during the polls and now, all are waiting for results.
Actress Moushumi and actor Misha Saudagar are contesting for the post of president in the biennial election of the association.
Elias Cobra and Jayed Khan are contesting for the post of general secretary while Monowar Hossain Dipjol, Rubel and Nana Shah are vying for the post of the vice-president.
The last election was held in May 5, 2017, where Misha Saudagar and Zayed Khan's panel won comprehensively.