Case filed against woman who 'killed' daughters
Husband wants capital punishment for her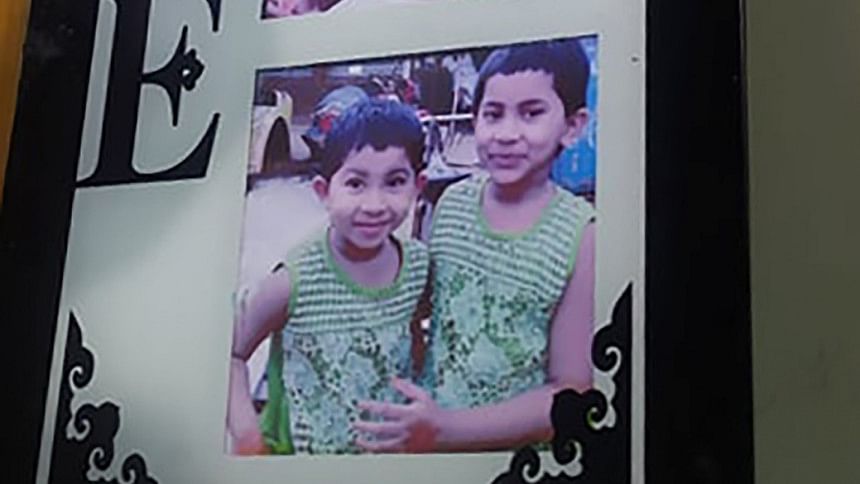 Husband filed a case accusing woman who allegedly killed her two children in the capital's Khilgaon area yesterday.
READ MORE: Poverty 'drove' mother to kill 2 daughters
Mozammel Haque Biplab filed the case with Khilgaon Police Station last night, Ruhul Amin, a sub-inspector of the police station, told The Daily Star.
While talking to The Daily Star, Mozammel said, "I want capital punishment for my wife, Arifunnessa Popy, as she killed my innocent daughters. Tension may arise and disagreements may happen in a family, but she can't murder my children."
The bodies of 12-year-old Mehjabin Alvi and her 7-year-old sister Jannatul Ferdous were found inside the flat on the third floor of a residential building in Dakshin Goran around 8:00am yesterday, police said.
Popy set herself on fire after killing her daughters -- Alvi and Jannatul -- yesterday and told her father that she had murdered them as she had been struggling financially because her husband could not bear the expenses of the family.
Popy was rescued and admitted to the burn unit of Dhaka Medical College Hospital (DMCH) with 18 percent burn injuries.
Mozammel Haque, who lives in Munshiganj and manages his electrical goods business, claimed that the allegations raised by Popy's family were not true. He, however, admitted that his family was going through a financial crisis due to the burden of loans.