BCL men beat up JnU student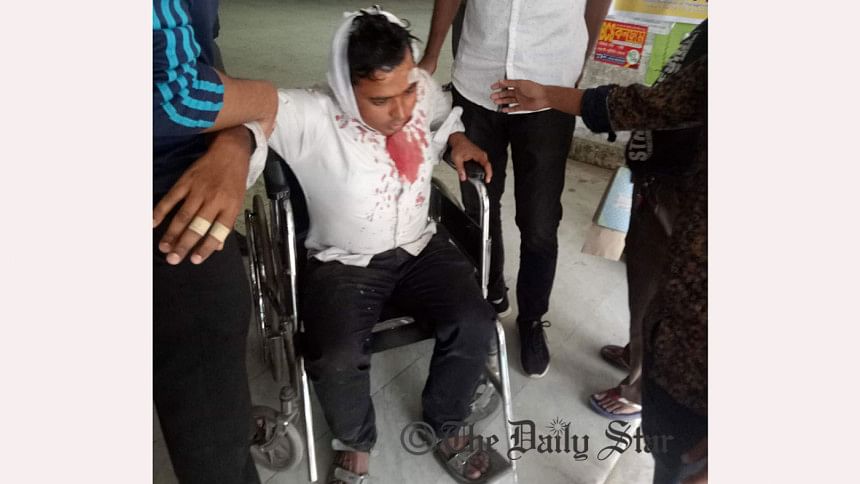 Activists of Jagannath University unit of Bangladesh Chhatra League reportedly beat up a student near the university campus today.
Witnesses said some Chhatra League activists led by Marketing department student Hamim Talukder Sun swooped on Md Subahan, a student of Finance department, leaving him severely injured around 2:20pm.
The BCL men made the attack as Subahan requested Hamim to keep silence at Siraj Market near the university.
Subahan, who suffered head injuries, was rushed to JnU Medical Centre. Later he was shifted to nearby Dhaka National Medical Institute for better treatment.
Hamim Talukder Sun told The Daily Star, "I had an emergency to get some printed copies. When I wanted to get these papers first, Subahan told me to keep silent. One stage, he assaulted me. Then some junior political brothers attacked Subahan."
JnU BCL General Secretary Md Joynul Abedin Rasel said, "If any Chhatra League man is found involved in this incident, we will take organisational steps."
JnU Proctor Prof Noor Muhammad said, they will take steps after investigation if they get any written complaint in this connection.