Abrar murder an outcome of Buet admin's apathy: Teachers' assoc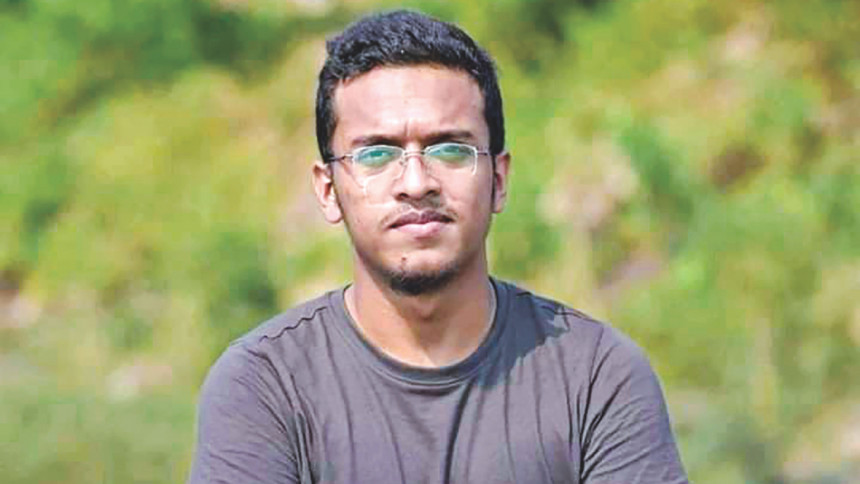 The murder of Abrar Fahad is an outcome of apathy and inaction of Buet administration in holding offenders accountable for their acts of repression, the Teachers' Association of the university said today.
The teachers' association, in a statement, also held Prof Shaiful Islam, vice-chancellor of Bangladesh University of Engineering and Technology (Buet), responsible for the apathy and inaction.
Prof AKM Masud, president of the association, placed a seven-point demand including holding Abrar murder trial under Speedy Trial Tribunal and ensuring capital punishment to the killers and immediate resignation of Buet VC.
He came up with the demands while addressing a rally on Buet campus this afternoon protesting the murder of Abrar.
Earlier, Buet Teachers' Association held a general meeting.
Talking about the outcome of the meeting, Masud said the general meeting thinks that administrative negligence and failure in taking appropriate action against the repressive acts on the students in line with the disciplinary law of the university encouraged the derailed students to kill Abrar.
Due to his failure, Shaiful Islam has lost his moral rights to stay in the post of vice-chancellor, Masud said while addressing the rally.
The teacher association called upon the government to immediately interfere in this regard if the VC does not aside from his post, Masud said.
Abrar Fahad, a second-year student of electrical and electronic engineering department, was beaten to death by Buet unit Chhatra League early Monday. He was attacked because of one of his recent Facebook posts, which seemed critical of some recent deals with India.
Protesting the killing, students of the university have been staging demonstration placing some demands including capital punishment to the perpetrators. The protest sparked almost all educational institutions across the country.