3 arrested for doctoring court documents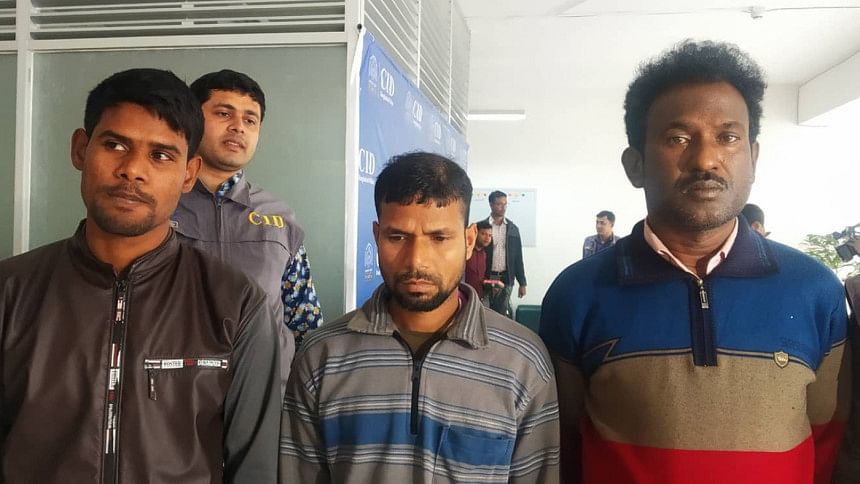 Criminal Investigation Department arrested three members of a gang allegedly involved in doctoring lower courts' documents and helping people secure bail by presenting those in the High Court.  
The arrestees are the ringleader Delwar Hossain, ABM Raihan and Shamim Reza.
The arrests, made in Rangpur town on Monday, were based on the confessional statement of another member of the gang, Harun or Rashid, who was arrested from Dhaka last month, Mohammed Kamruzzaman, special superintendent (Dhaka Metro-South) of CID told reporters.
At a press briefing today, the CID officials said they recovered 43 fake seals of different judges and court officials and manipulated court documents from the arrestees' possession.  
The gang has members in different districts and metropolitan cities. They used to target people who were denied bail in the lower courts, CID officials said.
The three persons staying in Rangpur used to collect original first information reports, seizure lists and charge sheet copies of their clients and manipulate those. Another group in Dhaka used to hire a lawyer to file bail petitions with the fake documents, the officials said.
The gang has so far managed bail for 50 persons from the High Court, Kamruzzaman said, quoting the arrestees.