1 dead, 42 workers unwell after fire at chemical warehouse in Gazipur factory
Workers allege authorities initially didn't open main entrance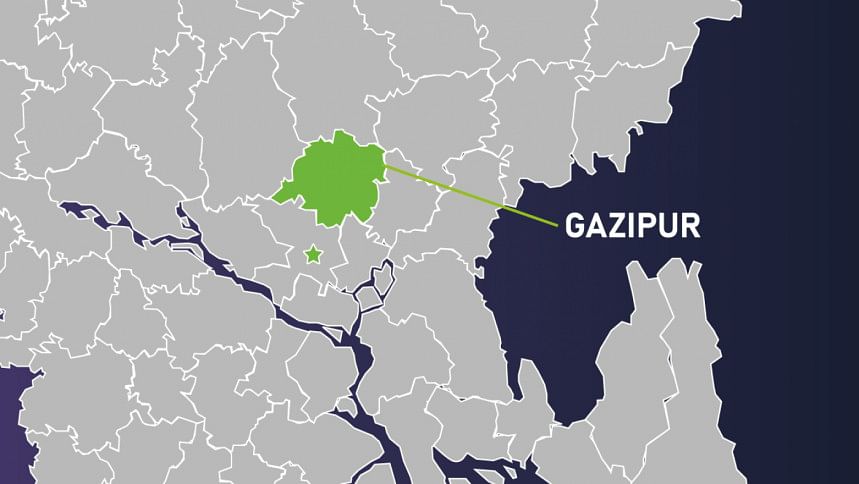 A factory worker, Masum Sikder (23), died as a fire broke out at a chemical warehouse of a garment factory in Sreepur upazila of Gazipur this morning.
Sub-inspector Mohammad Sadek of Sreepur Police Station confirmed the death after searching the factory. At least 42 workers fell sick after inhaling toxic gas from the fire.
The fire originated around 10:00am at Dhaka Garments and Washing Ltd's godown and two firefighting units doused it within half an hour, said Mia Raj, senior station officer of Sreepur Fire Station.
None of the workers were burnt but 42 fell sick after inhaling toxic gas. Some sustained minor injuries while running for safety.
The workers alleged that the warehouse is located away from the main factory. The number of sick workers increased as authorities initially did not open the main entrance. The gate was opened after many of the workers fainted, inhaling the toxic gas, they alleged.
KM Najmul Ahsan, duty doctor of Sreepur Upazila Health Complex, said that of the workers 10 were admitted to different wards of the hospital while 12 were referred to Sheikh Hasina National Institute of Burn and Plastic Surgery, suspecting their respiratory track might have been damaged. Besides, 20 workers were released after treatment, he said.
Our Gazipur correspondent was barred at the main entrance when he tried to go inside to talk to the factory authorities. "We have been directed that the authorities will not talk to media and forbade us to allow any journalist inside," said an official at the entrance of the factory.