National committee's anti-Rampal rally Nov 26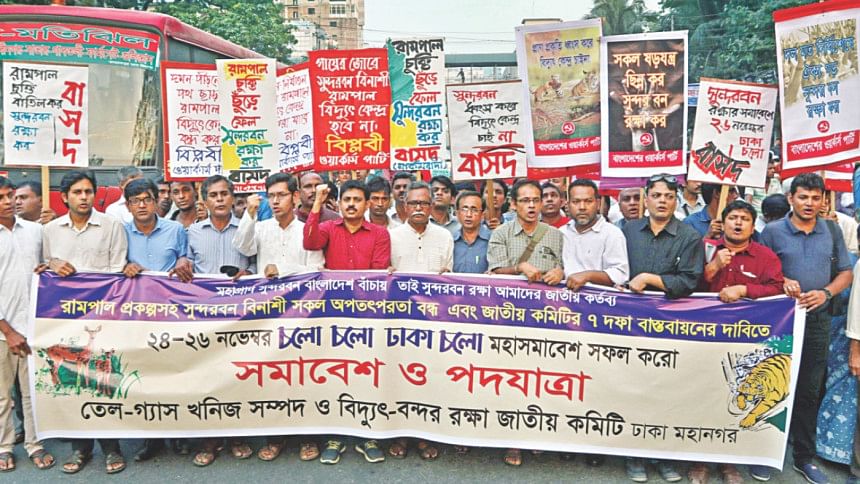 The National Committee to Protect Oil, Gas, Mineral Resources, Power and Ports yesterday launched a campaign in Dhaka for a grand rally for November 26 protesting the Rampal power plant.

With a slogan, "Raise voice for the Sundarbans", a procession brought out by the committee from Jatiya Press Club marched towards Bahadur Shah Park and returned to Paltan.

Member secretary Prof Anu Muhammad addressed a rally earlier. Under a "Cholo Cholo Dhaka Cholo [let's go to Dhaka]" programme, people from the country's seven corners will march to Dhaka to join a grand rally at Central Shaheed Minar on November 26, he said.