City Corporation Elections 2015
Nasir supporters accuse Shibir of issuing threats
Mahila Parishad demands women friendly Ctg city; Manjur renews call for guarding polling centres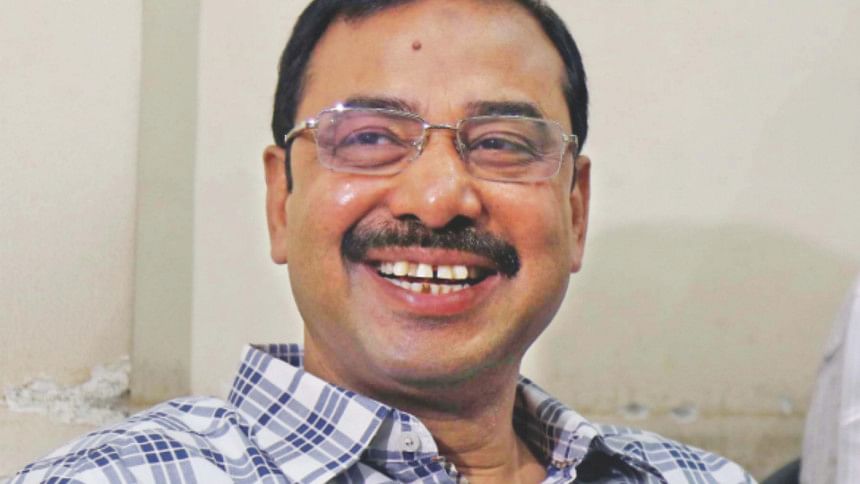 Unidentified activists of Islami Chhatra Shibir yesterday allegedly threatened the campaigners of Awami League-backed mayor candidate AZM Nasir Uddin in Chittagong College area of the port city yesterday.
 Shuvo Patwari, president of Bangladesh Chhatra League at Chittagong Medical College, who was distributing leaflets with 20-25 people including some women, told The Daily Star that a group of "Shibir" men asked them to leave the place.
"Only Shibir will campaign here," he quoted one of the "Shibir" men as saying. "Then we left the place and informed police," Shuvo said.
Police rushed in but could not identify anyone, said Atik Ahmed Chowdhury, officer-in-charge of Chawkbazar Police Station, adding plainclothes cops would guard the area. 
No Shibir leader was available for comments.
Meanwhile, Nasir visited different areas yesterday, promising to end waterlogging and saying he would not take salary from the city corporation, if elected mayor.
On the other hand, BNP-backed candidate M Manjur Alam yesterday renewed his call to the people to guard the polling stations on election day till announcement of results.
"You all will vote... have to guard the polling centres as well. Otherwise the ballot boxes would be taken away," he told the residents of Chaktai.
Calling himself a simple man, Manjur said, "I have no muscle power; the mass people are my hope."
WOMEN-FRIENDLY CITY
The Chittagong district unit of Bangladesh Mahila Parishad yesterday presented a 43-point demand to the candidates for ensuring a safe and women-friendly city.
Other demands include separate public toilets, transports, and hostels for women. 
Reading out a statement at Chittagong Press Club, Latifa Kabir, president of the Parishad's unit, also urged a change in the patriarchal approach in selecting election symbols for women candidates like betel leaf, teapot, and glass.