Nakhalpara raid: '3 militants died from bullet wounds'
Says forensic doctor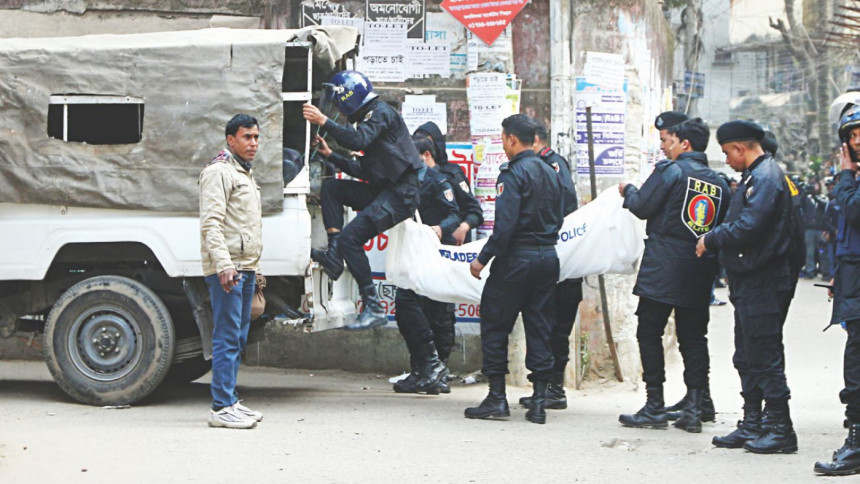 The three suspected militants, whose bodies were recovered after yesterday's anti-militant drive at a hideout in Tejgaon of Dhaka, died from bullet wounds, doctors said today.
"The militants died from bullet injuries. All of them sustained multiple bullet wounds," Professor AM Selim Reza, head of the forensic medicine department of Suhrawardy Medical College Hospital, told The Daily Star.
Rapid Action Battalion (Rab) conducted the operation at "Rubi Villa" in West Nakhalpara. The three suspected militants, who had holed up in the building near the Prime Minister's Office in the capital, were killed in the drive early yesterday.
Meanwhile, the identities of the "militants" are yet to be known. 
The law enforcers are trying to find out their identities through fingerprint and DNA testing, Lieutenant Colonel Emranul Hasan, commanding officer of Rab 3, told The Daily Star.