Money laundering: ACC quizzes 6 AB Bank directors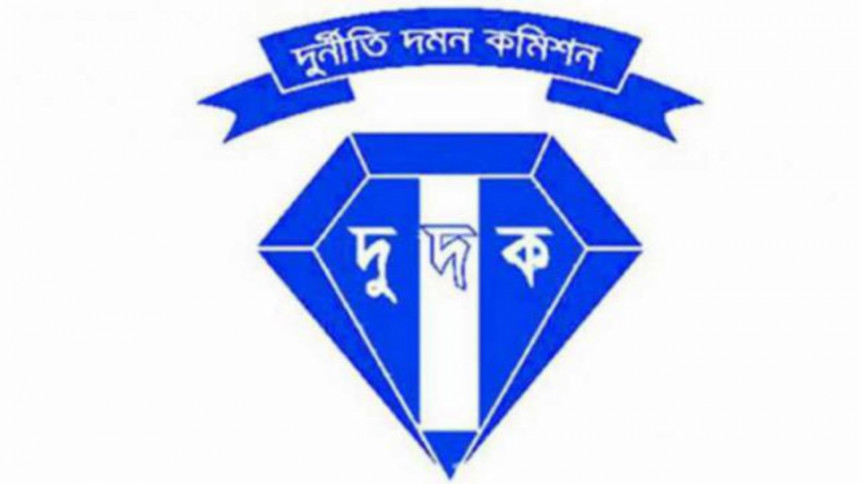 Anti-Corruption Commission (ACC) has been quizzing six former and current directors of AB Bank and a businessman over a

Tk 165 crore money laundering scam

which took place in 2014.
ACC Assistant Director (Public Relations) Pranab Kumar Bhattacharya told The Daily Star that the graft watchdog started the interrogating them in this morning as per a fixed schedule.
In a letter on January 1, ACC asked current directors Syed Afzal Hasan Uddin, Shishir Ranjan Bose and Mesbahul Hoque and former directors Faheemul Huq, Professor Dr Imtiaz Hossain and Runa Zakia Shahrood Khan to appear before the commission's Segunbagicha headquarter between 9:00am to 10:30am on January 7.
ACC earlier quizzed AB Bank's former chairman M Wahidul Haque, former managing directors M Fazlur Rahman and Shamim Ahmed Chaudhury and former head of treasury Abu Hena Mustafa Kamal for their alleged involvement in the money laundering.
ACC Director Sayed Iqbal Hossain and Assistant Director Gulshan Anowar Pradhan are inquiring the matter.
The board of directors of the AB Bank in December 2013 approved investment of $20 million in Singapore-based fundraising and investment company Pinnacle Global Fund Pte Ltd through the bank's offshore banking unit (OBU).
In February 2014, the OBU laundered the money to an account at the UAE-based Abu Dhabi Commercial Bank.
The account belonged to Cheng Bao General Trading LLC which acted as a special purpose vehicle (SPV) or a mediator for Pinnacle Global Fund. Cheng Bao immediately withdrew the money and closed the account.
Meanwhile, the ACC today sent separate notices to AB Bank Chairman MA Awal and its Director BB Saha Roy asking them to appear before the commission tomorrow for interrogation over the same money laundering scam, said Pranab Kumar Bhattacharya.