Minhaj Chy wins Ashoka Fellowship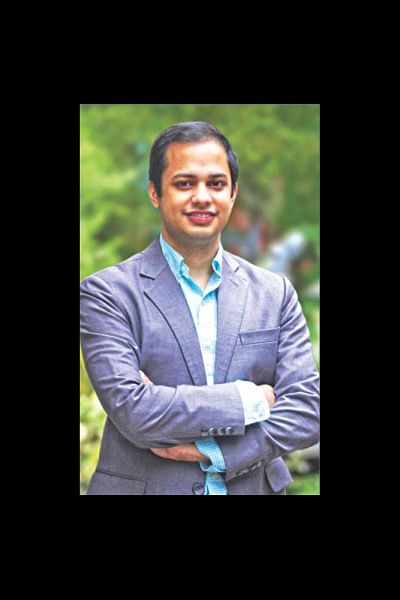 Minhaj Chowdhury, a Bangladeshi origin American-born Johns Hopkins University graduate, has been awarded the Ashoka Fellowship in recognition of his work in building Drinkwell, a social enterprise helping eradicate South Asia's water crisis, said a press release.
Its Hybrid Ion Exchange (HIX) line of resins have been consistently removing arsenic and fluoride from groundwater to meet World Health Organization standards in the most challenging regions in South Asia, thanks to its unique zirconium-based composition, it added.
The zirconium-loaded resins are the first of its kind with a 10 times higher affinity for selectively removing arsenic and fluoride. HIX's raw materials are sourced locally, and a single batch of resins can last up to five years.
The technology requires little to no electricity, recovers 99 percent of input water, and generates only two percent of waste, added the release.
Abdullah Chowdhury Robin, country director of Ashoka Innovators for the Public (Bangladesh), announced Minhaj's fellowship.
Ashoka is a global association of the world's leading social entrepreneurs.