Migration issue to stay crucial in 2016: UN official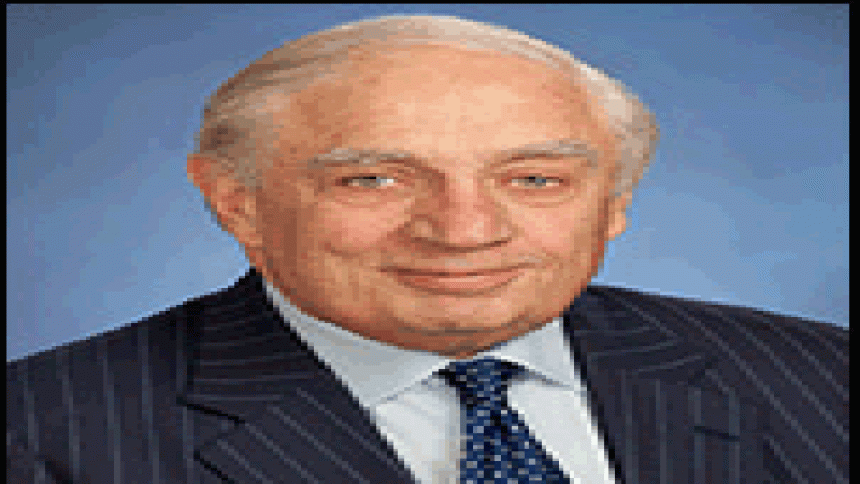 Sir Peter Sutherland, special representative of the UN Secretary-General (SRSG) on Migration and Development, today observed that the migration issue will remain crucial in 2016.
He mentioned that migration has become a matter of global focus as it amalgamates issues of nationalism and developing integration by sharing sovereignty.
The UN executive made the remarks while delivering his speech as a keynote speaker at a seminar on "Migration and Development: Challenges and Perspectives" organised by Bangladesh Institute of International and Strategic Studies (BIISS) at its auditorium in Dhaka.
"You have to be concern with the movements of people. This is the missing part of the process of the institutionalisation of globalisation," Peter Sutherland said.
"In the last 10 years, we have seen the gradual unfolding of this issue created by the prospective of change and reality of change due to war and conflicts in different parts--including Syria," he added.
Migration is also an agenda in the demonstration of the USA election that will be held next November. The world faced many wars and refugees movements. It had many movements of migrants. The 40 percent of the total population in the USA are migrants. So, migration has been a part of human life.
"The countries must respond not by closing doors but by stretching their arms for the refuges," he mentioned focusing the need of expanding legal pathways to save migrants and encourage development with the migration.
The UN official regarded German Chancellor Angela Merkel as a heroine for her outstanding role in addressing the refugee crisis.
Peter Sutherland also praised Bangladesh's chairmanship in the upcoming 9th Global Forum on Migration and Development (GFMD) scheduled to be held in Dhaka in December.