Microsavings can boost micro-investment
Speakers say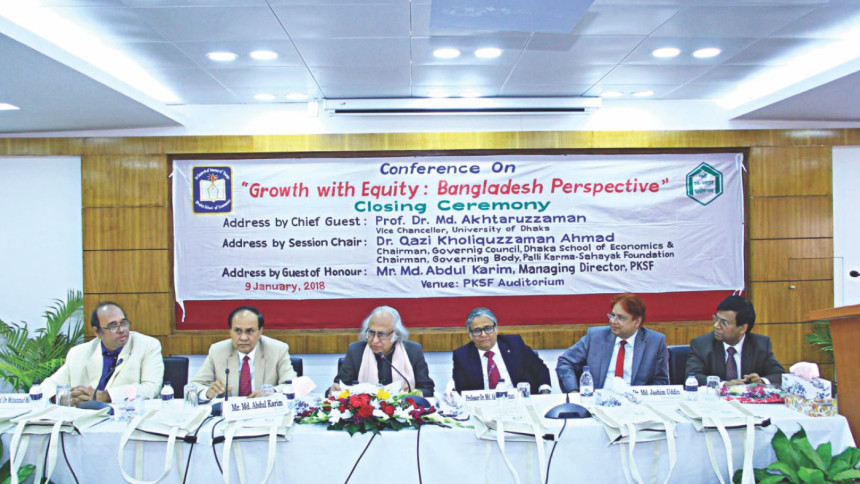 Microsavings can be used as micro-investment through community banking, said speakers yesterday.
They made the observations at a conference on "Growth with Equity" organised jointly by the Palli Karma-Sahayak Foundation (PKSF) and the Dhaka School of Economics at the auditorium of the foundation.
Speakers said the government is putting emphasis on microsavings, and community banking can be a useful tool to encourage it.
Community banking can develop micro-entrepreneurship in the country, they said. 
Qazi Kholiquzzaman Ahmad, chairman of the PKSF, called for establishing rights of the people. He said inclusive growth is a must for sustainable growth.
Prof Md Akhtaruzzaman, vice-chancellor of Dhaka University, lauded the Dhaka School of Economics for imparting education on entrepreneur development.
Some 42 papers were presented during the conference.  The topics included social transformation of rural women employment; green economy for betterment of life; environmental changes; rural structural changes; urbanisation problem; use of ICT for quality tertiary education; Sustainable Development Goals; climate change and livelihood pattern; and establishment of business incubator. 
Md Jashim Uddin and Md Fazlul Kader, deputy managing directors of the PKSF, also spoke at the conference.