Medical question leak: Protestors call for independent probe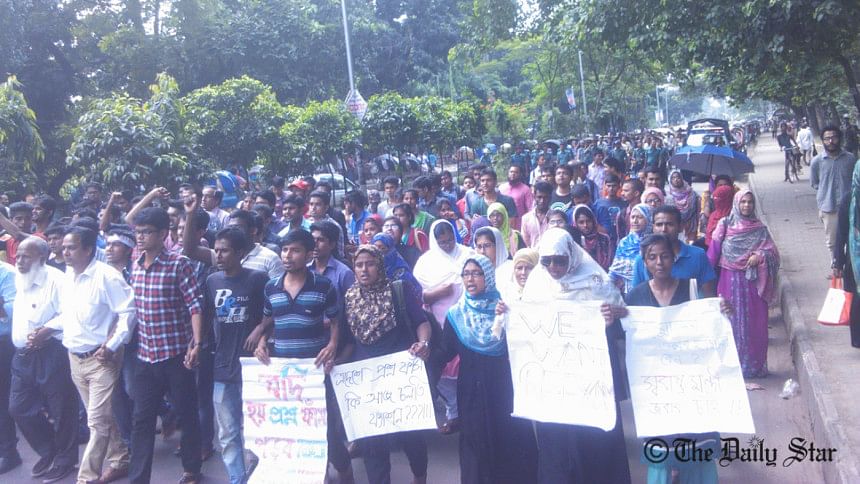 - Proof" of question leak disclosed
- Sit-in at Shaheed Minar tomorrow
- Threat of continued movement
Protestors today demanded for an independent probe into allegations of question leak that marred this year's medical and dental admission tests.
Asef Bin Taki, a representative of the protesting students, placed the demand in a press conference held at Jatiya Press Club in Dhaka.
In the 22nd day of protests, the agitating students demanding a retake of the exams disclosed their "proof" of question leak at the conference.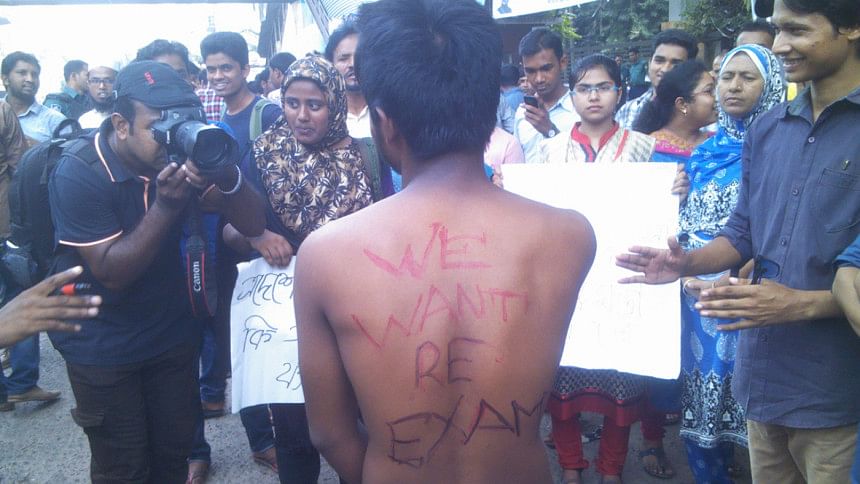 Their "proof" was displayed through a power point presentation and a mobile phone conversation. The presentation showed 77 questions "found common in a leaked question paper and an original."
The "proof" will be submitted to the Information Technology cell of the Directorate General of Health Services at Mohakhali on Monday.
Urging support from students of all medical colleges, universities and other educational institutions, Taki laid down the programme for further agitation.
"We will go for a sit-in programme at the Central Shaheed Minar tomorrow (Sunday) at 10:00am and will continue until our demand is met," he said.
Earlier this morning, around 80 students and guardians staged a sit-in at Shaheed Minar and later assembled at Press Club premises for a human chain around noon.