Domestic help's death sparks demo in Dhaka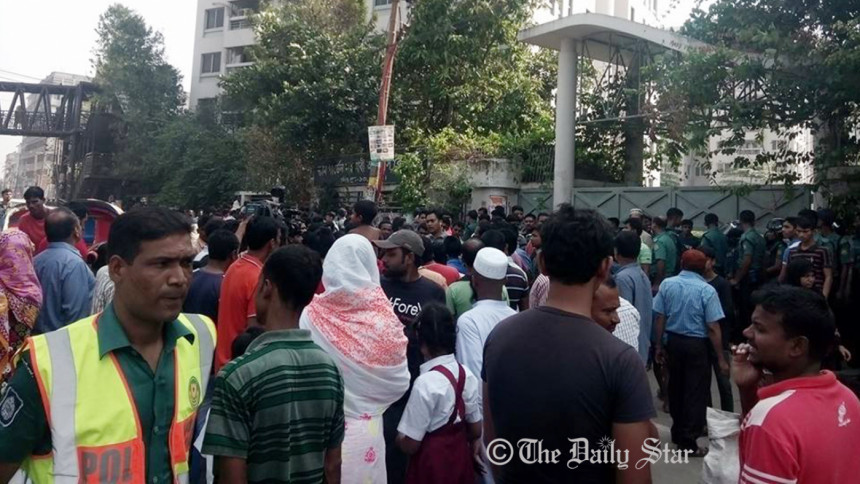 Locals demonstrated in Dhaka's Mirpur and Kafrul area for four hours today alleging the murder of a teenage domestic help after rape.
They blocked Rokeya Sarani road in the capital while carrying the body of the teenage girl for an hour from 10:30am.
After a while, they first gathered at Mirpur-13 area around 11:30am and later laid siege to Kafrul Police Station in Kafrul area and continued their protests till 2:30pm, reports our correspondent from the spot.
The local people including relatives of 14-year-old Jonia alleged that she was killed after being raped.
READ MORE: Domestic help found dead in capital
Lolita, a neighbor of Jonia, said she saw some injury marks on her body in the morning.
The domestic help, Jonia, 14, died after she fell from the roof of a 10-storied building in the area yesterday, according to police. She used to work at the apartment of a government official.
The girl's cousin Sohel, however, said she left her home around 8:00am yesterday to work there and the news of her death reached them a couple of hours later.