JCD backs protesting medical admission seekers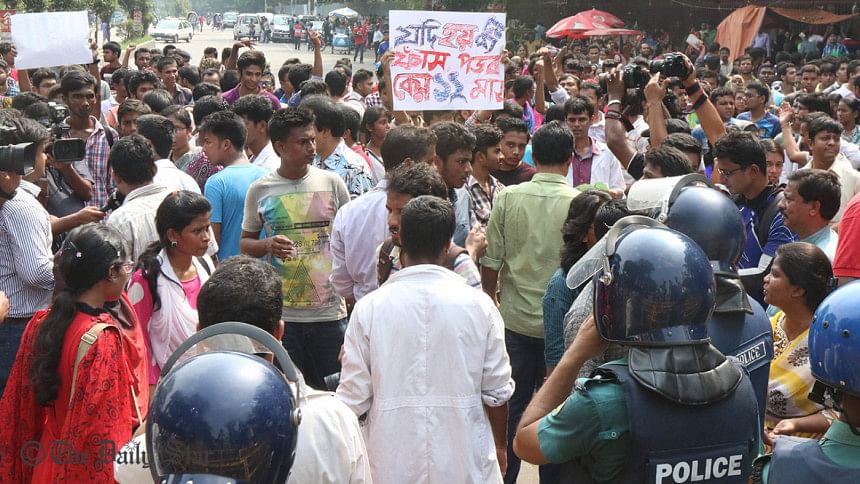 Jatiyatabadi Chhatra Dal (JCD), student wing of Bangladesh Nationalist party (BNP), has announced its support for the students demanding retake of medical and dental college admission tests.
In a press release issued today, acting JCD president Mamunur Rashid Mamun and Joint Secretary Md Akramul Hasan declared that they will hold countrywide demonstrations on October 3 in support of the protests.
As part of the programmes, the JCD men will bring out procession followed by rallies at every district and divisional headquarters demanding cancellation of the admission tests.
Their other demands include arresting the culprits behind the question paper leak, trial of those involved in scuffle with the protesting students, release of the detained students and retake of the admission test, the press release also read.
Earlier in the morning, over 200 admission seekers, guardians and students of medical colleges took part in the sit-in at Central Shaheed Minar for the 13th day. They were marching towards Shahbagh before being stopped by police barricade.
Tomorrow, the protesters will hold a demonstration at Shahbagh to press for retake of medical and dental college admission tests, they announced at a gathering at Central Shaheed Minar.