HC asks EC to register 2 political parties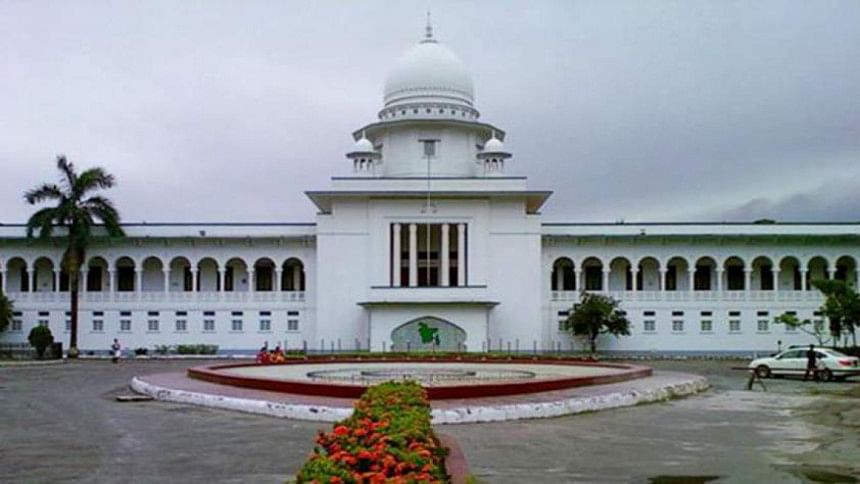 The High Court today directed the Election Commission to register Ganasamhati Andolon and Insaniyat Biplob Bangladesh as two separate political parties.
The EC has been asked to register the two political parties in 30 days after receiving the copies of the HC verdicts.
Delivering verdicts on two separate writ petitions, the HC observed that the EC's decisions to reject the applications for registering Ganasamhati Andolon and Insaniyat Biplob Bangladesh as the political parties were illegal and malafide, petitioners' lawyers told The Daily Star.
The bench of Justice Moyeenul Islam Chowdhury and Justice Md Ashraful Kamal came up the verdicts following the writ petitions filed by Ganasamhati Andolon's Chief Coordinator Zonayed Saki and Insaniyat Biplob Bangladesh's Secretary General Md Rahan Afzal Bahrar challenging the EC's decisions that rejected their applications for registration.
Barrister Jyotirmoy Barua and Advocate Eunus Ali Akond appeared for Zonayed Saki and Rehan Afzal respectively.
Following the writ petitions, the HC earlier issued separate rules questioning the EC's decisions to reject the parties' applications for registration should not be declared illegal and why the commission should not be directed to register them as political party.
Petitioner's lawyer Barrister Jyotirmoy Barua said Ganasamhati Andolon submitted the application with the EC on December 31, 2017.
On April 8, 2018, the EC issued a notice to the party saying that its application was not prepared in line with the Representation of the People Order (RPO).
Saki later submitted another application that included necessary info and data in line with the RPO to the EC on April 22 last year.
However, the EC on June 19 last year again rejected the application saying that it was not prepared properly, he added.
Zonayed Saki recently submitted the writ petition with the HC, challenging the EC's June 19 decision, the lawyer said.
Advocate Eunus Ali Akond said Insaniyat Biplob Bangladesh has properly fulfilled the provisions of representation of people order for registration, but the EC has illegally rejected the application for registration.