Heartbreaking reunion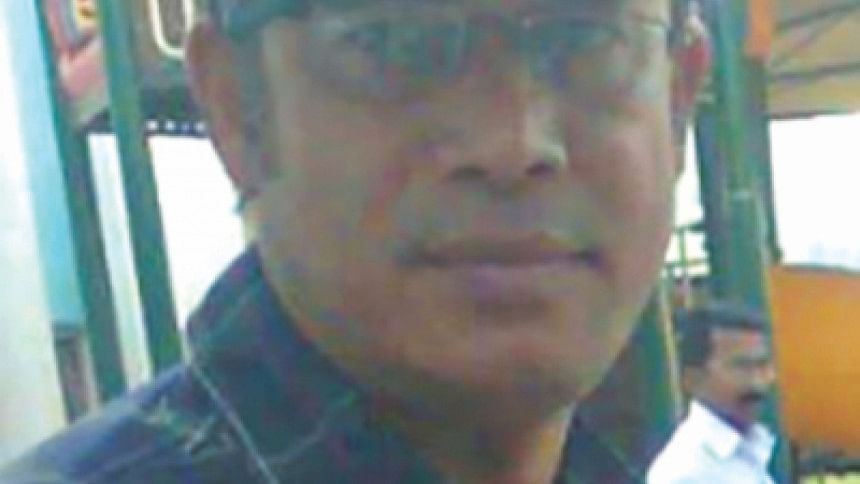 His plan was to surprise his family with a sudden visit from Qatar to celebrate Eid together.
So, he planned to buy gifts for his wife and two daughters, and decided to fly back home on Friday.
Nurul Amin Mintu even called his wife on Tuesday after Iftar; spoke to his daughters about their wellbeing, and made sure to hide the surprise.
But everything changed the next day. Mintu, who has been working at Ship Dry Dock, a shipyard company in Doha, died from a gas cylinder explosion at his work after he went to inspect it.
What could have been a pleasant surprise turned out to be a tragic reunion for the family members as they received Mintu's body in a coffin at Hazrat Shahjalal International Airport early yesterday after the Bangladesh embassy in Doha informed the family about his accident.
"We are very much shocked by his sudden and tragic death," Kamal, Mintu's brother-in-law, told The Daily Star.
Mintu had been working in the United Arab Emirates for 22 years. Returning from the UAE, he went to Qatar in August 2014.
He came to visit on December 18 and stayed for about two months, said Kamal, adding that Mintu again went back to the Gulf country last February.
"He loved his daughters deeply. He brought us to Dhaka from Narsingdi so that they can get better education," a grief stricken Monira Ameen Moni, wife of Mintu, told this correspondent on Thursday night.
"I don't know what'll happen now. I am worried about my daughters' future," she wailed. One of her daughters is a fifth-grader and the other one is only three years old.
Arif Newaz Farazi, a close friend of Mintu, said Mintu informed him about his plan to come home ahead of Eid. "I was angry as he earlier said that he might not visit because he was not getting the Eid holiday. But on Tuesday, Mintu informed that he got the leave. He sounded so happy," Arif said.
Mintu was killed in the accident which occurred from a gas cylinder explosion at a ship where he used to work, Serajul Islam, counselor at the Bangladesh embassy in Doha told The Daily Star on Thursday night over phone. "We have been informed that the explosion also killed another Indian employee," he said.
The official mentioned that the company had already donated around Tk 9 lakh to the victim's family and bore all costs of sending back the body. Besides, the family might get some other financial support later, he said.
Family members said the body was buried at Mintu's village home in Narsingdi's Raipura yesterday.