Halt Kalyanpur slum eviction: HC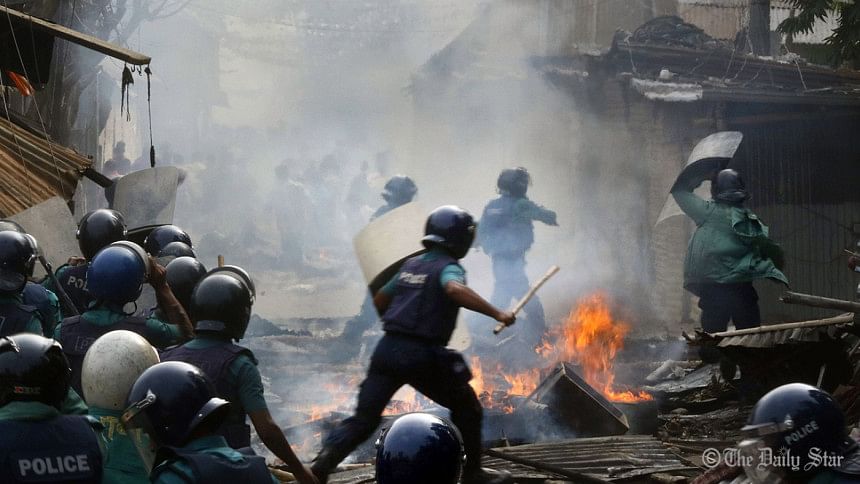 The High Court today directed the government to halt the eviction at Dhaka's Kalyanpur slum that houses about 40,000 low-income dwellers.
Apart from setting a three-month stay order on the drive, the court also told the government not to harass or arrest any slum dwellers without any specific allegation.
The bench of Justice Tariq ul Hakim and Justice Bhishmadev Chakrabortty passed the order today following a writ petition filed by Ain O Salish Kendra.
The High Court order came soon after the eviction drive in the slum this morning. The drive was met with immediate protests from the dwellers who clashed with police.
READ MORE: Violence during Kalyanpur slum eviction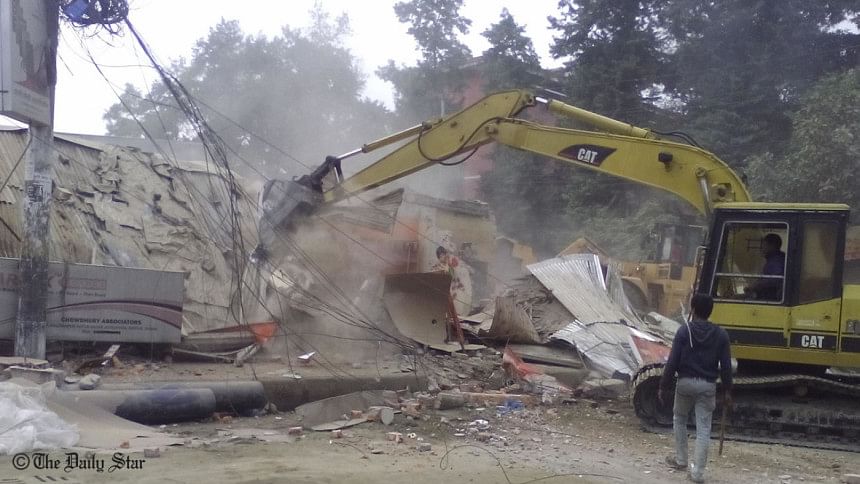 Dwellers said the eviction was being conducted without any prior notice and rehabilitation. The authorities, however, said they issued repeated eviction notices beforehand.
Sarah Hossain, a lawyer for Ain O Salish Kendra, said the High Court issued a restriction on the eviction of Kalyanpur slum 10 years ago. "The government ignored the order and carried out the drive anyway."