Ashulia OC among 4 cops to face HC June 5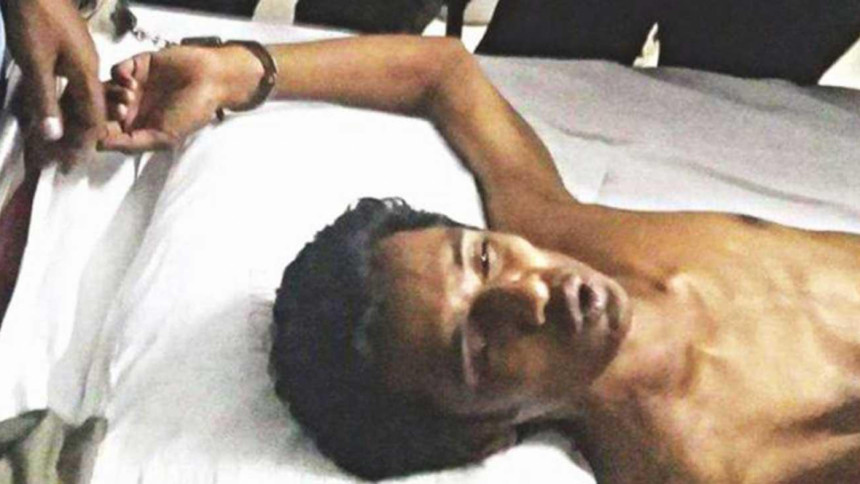 The High Court today asked the officer-in-charge (OC) of Ashulia Police Station to appear before it again on June 5 for his explanation why a Jahangirnagar University student, also an accused in a vandalism case, was handcuffed while being treated.
Apart from OC Mohsinul Quader, a sub-inspector and two constables of the police station have also been asked to appear before the court on that day to explain the incident.
READ MORE: Handcuffed to hospital bed

The court passed the order after the OC appeared before the court today in compliance with a High Court order.

He told the court that he was not on duty when JU student Nazmul Hossain was handcuffed while being treated at Enam Medical College Hospital at Savar, on the outskirts of Dhaka. An SI and two constables were responsible for handcuffing the JU student, he said.

The HC bench of Justice Salma Masud Chowdhury and Justice AKM Zahirul Haque today passed the order during hearing of a suo moto rule issued over the legality of handcuffing the student while being treated.

Nazmul Hossain fell sick on Saturday while protesting the deaths of two JU students in a road crash in Savar. On Monday, police shown 42 JU students including Nazmul arrested in the case.

He was handcuffed when he was being given treatment at Enam Medical College Hospital on Sunday.

The HC on May 29 summoned the OC for the explanation.