Gonojagoron Mancha to rally celebrating executions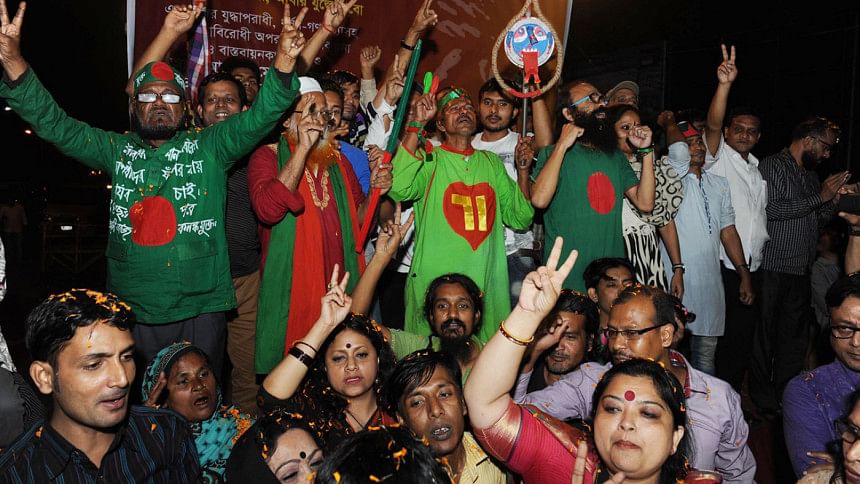 Activists of Gonojagoron Mancha will hold a rally this afternoon celebrating the execution of two war criminals Al Ahsan Mohammad Mojaheed and Salauddin Quader Chowdhury.
The Mancha will organise the rally at Shahbagh in the capital as well as other districts across the country around 3:00pm, according to a text SMS sent to media by its spokesman Imran H Sarker.
Mojaheed and Chowdhury were hanged at Dhaka Central Jail at 12:55am today for committing crimes against humanity during the country's Liberation War.
Soon after their executions, Gonojagoron Mancha activists brought out jubilant procession in the capital.