HC rejects bail of GK Shamim's bodyguards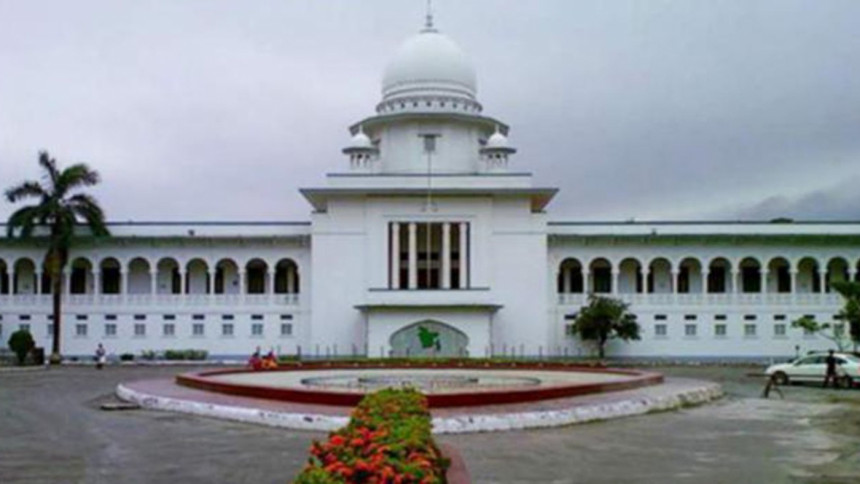 The High Court today rejected a bail petition of GK Shamim's four bodyguards, a top government-listed contractor, in a money laundering case.
The court also ordered the Anti-Corruption Commission to finish the investigation of the case in four months.
The bench of Justice Md Nazrul Islam Talukder and Justice KM Hafizul Alam came up with the verdict after holding hearing on the petition filed by the four accused -- Zahidul Islam, Shahidul Islam, Kamal Hossain and Samsad Hossain -- seeking bail in the case.
Petitioners' lawyer Shamim Sarder told The Daily Star that the HC rejected the bail petition of his clients as the investigation into the case against them is on and they have been in the jail custody for only five months. 
ACC's lawyer Khurshid Alam Khan told this correspondent the four bodyguards have committed organised crime of money laundering along with GK Shamim and that is why the HC rejected their bail petition.    
Rab arrested GK Shamim, who is known to be a Jubo League leader, on September 20 last year on charges of extortion and tender manipulation. His seven bodyguards, including the four accused, were also arrested at the time.
During the September 20 raid by the elite force on Shamim's house and office in the city's Niketon, eight firearms, a huge amount of ammunition, fixed deposit receipts (FDRs) worth Tk 165 crore and around Tk 1.8 crore in cash, a large stash of US and Singaporean dollars and some foreign alcohol were seized.
On September 21, Rab filed a case with Gulshan Police Station against GK Shamim. Later on, his bodyguards were shown arrested in the case.
Deputy Attorney General AKM Amin Uddin Manik represented the state.