First Biman Hajj return flight delayed by 11hrs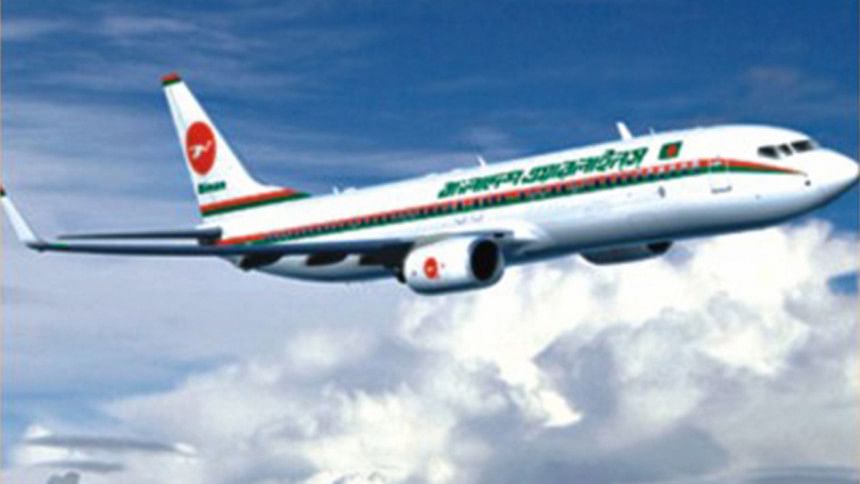 The first Hajj return flight of national flag carrier Biman Bangladesh Airlines has landed – delayed by nearly 11 hours for was said "technical glitch".
The flight with 419 Hajj pilgrims on board landed at Dhaka's Hazarat Shahjalal International Airport around 8:21pm today, Biman sources said.
It was scheduled to land at 9:30am this morning. "We had technical problems," Khan Mosharraf Hossain, general manager (public relations) of Biman, said.
Earlier yesterday, a Saudi Airlines flight carrying 305 Bangladeshi pilgrims landed at the Dhaka airport around 4:50pm.
The Saudi authorities had fixed a quota of 1, 01,750 Bangladeshi pilgrims this year. Of them, 10,000 performed Hajj under government arrangement and the rest under private management.
The Hajj this year was marred by the double tragedy, with the death toll of a stampede reaching upto 769 – including at least 18 Bangladeshis thus far.