'Hundreds' of shanties gutted in fire at Mirpur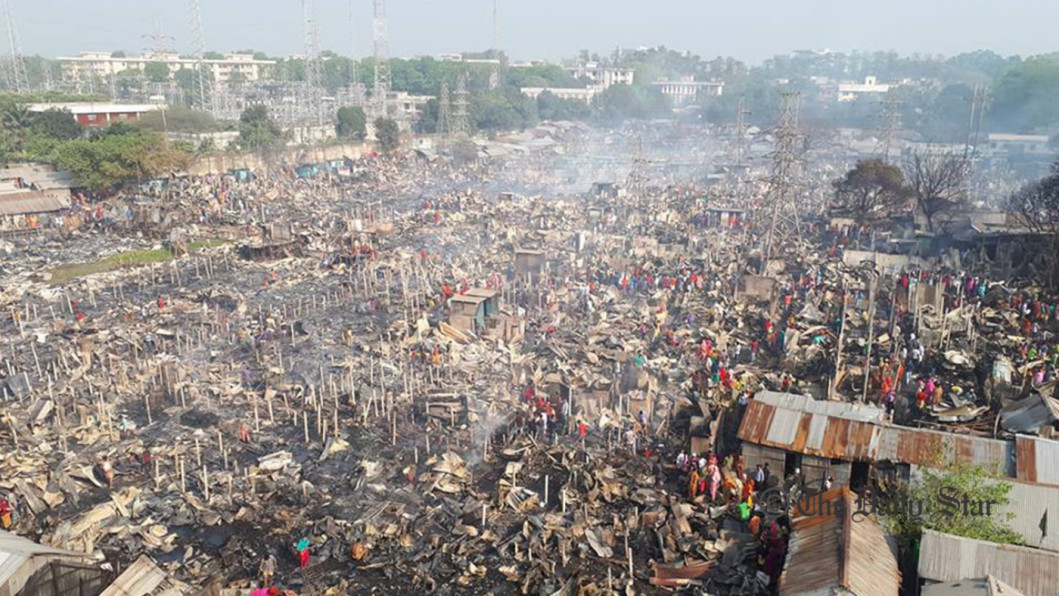 Hundreds of shanties have been gutted in the fire at Mirpur's Ilias Mollah Slum that broke out in the wee hours of today. One elderly has sustained burn injuries.
Fire Service and Civil Defence headquarter said, the flames were brought under control around 7:22am. At the last, firefighters were putting out cinders and residues.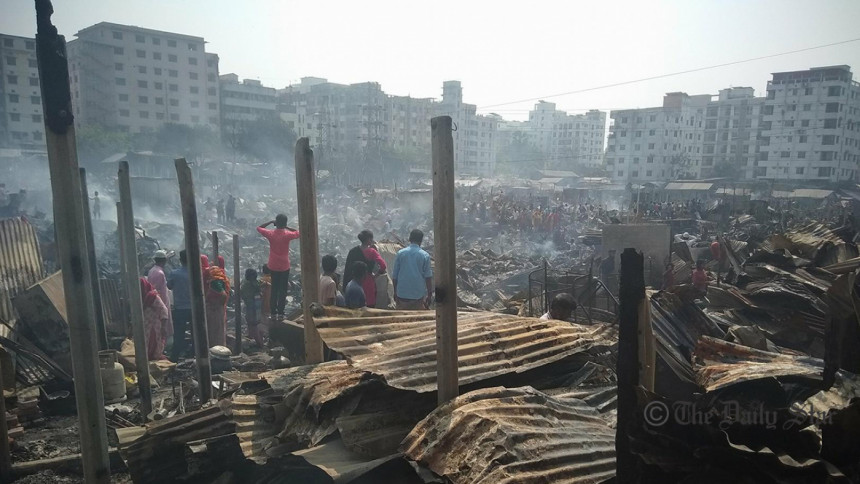 Though a concrete report is yet to be ascertained, our staff correspondent reports from the spot, it is likely that hundreds of shanties have been gutted in the fire.
The fire originated at Ilias Mollah Slum around 3:30 am,said Dadan Fakir, officer-in-charge of Pallabi Police Station, told The Daily Star. The cause is yet to be known.
Twenty-one units of firefighters were deputed to the spot, Md Mahfuz, duty officer at fire service headquarters, said, adding, the firefighters have already taken the blaze under control around 7:22 am.
A woman named Zamila Khatun, 65, sustained burn injuries in the fire. She was taken to Dhaka Medical College and Hospital, said Bachchu Mia, in-charge of the hospital's police outpost.
Renu Begum, 55, a resident of the slum who used to live with 15 of her family members, told The Daily Star: "The fire broke out from the south and spread quickly. Now, we are homeless."