Fire at Secretariat building doused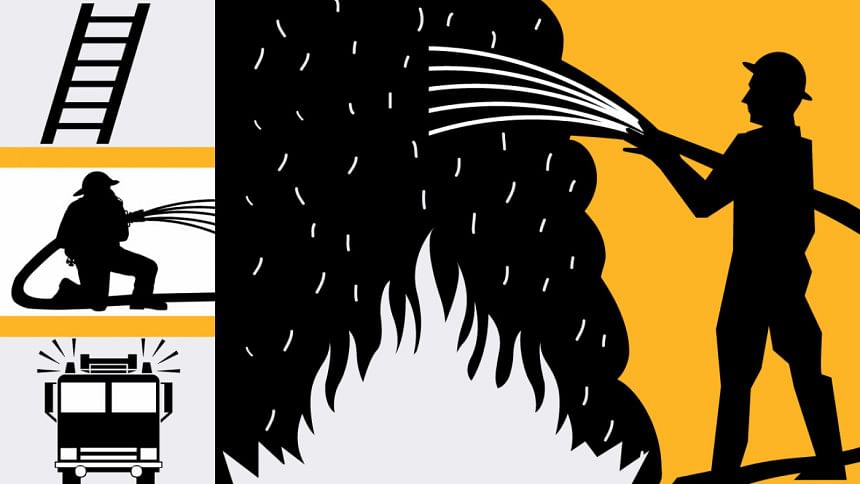 A fire broke out at the Secretariat building of the Ministry of Textiles and Jute in Dhaka this afternoon.
Some waste materials caught fire in the ministry around 3:30pm, Russel Shikdar, a duty officer at Fire Service Control room told The Daily Star.
On information, seven fire-fighting units rushed to the spot and doused the blaze around 3:45pm, he said.
However, it is not still clear what caused the fire, the fire department official said.