'Hand punishment only following legal procedure'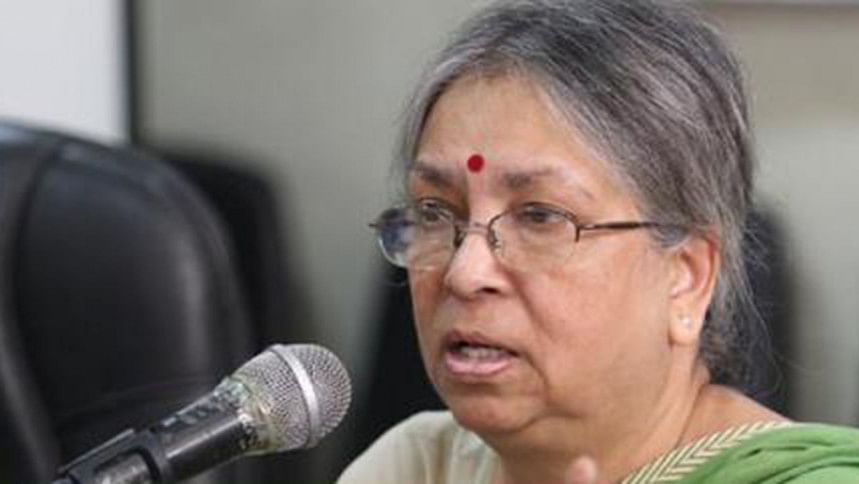 Referring to a "shootout" spree during the ongoing countrywide anti-narcotic drives, rights activist Sultana Kamal today said everyone including the drug peddlers should be punished following legal procedure.
As citizens of Bangladesh, everyone has the right to have legal aid, she said while replying to question at a meet-the-press programme at the Dhaka Reporters' Unity this morning.
Read More: 18 killed in 'gunfights' in last 6 days: ASK
"It is necessary to make sure whether the so-called gunfights are actual gunfights," said Sultana.
Read more: Anti-narcotics drive: 8 killed in 'gunfights' in six districts
Three rights organisations -- Association for Land Reform and Development (ALRD), Centre for Social Activism (CSA) and Kapaeeng Foundation – organised the meet-the-press programme around 11:00am.
Amid countrywide crackdown on narcotics today and yesterday, at least 14 criminals including drug traders were killed in separate "gunfights".
Yesterday, Prime Minister Sheikh Hasina expressed her government's firm stance against drugs and said it will completely eradicate the menace from the country as it did in the case of militancy.
She said this when newly elected Khulna City Corporation Mayor Talukder Abdul Khalek came to Gono Bhaban to greet her following his victory in the KCC polls.