Ensure development of challenged people: PM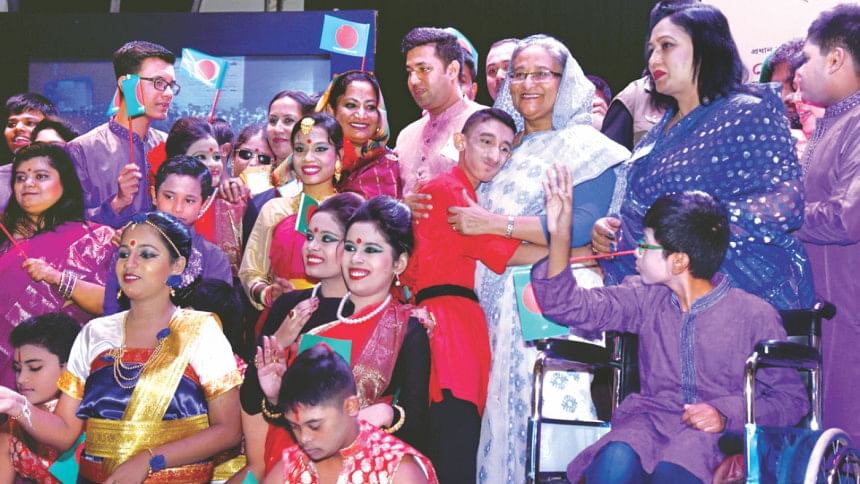 Prime Minister Sheikh Hasina yesterday called upon the people of all classes and professions, including the corporate sector and affluent section of the society, to come forward to ensure the development of people with disabilities and their employment.
"There're various types of hidden talents among persons with disabilities, we have to give them the opportunity to demonstrate those," she said.
The prime minister was addressing a function marking 25th International and 18th National Day for the Persons with Disabilities in the capital's Osmani Memorial Auditorium.
It is the duty of the government to create opportunities for flourishing their talents and respectable positions and give them a better place for living. "And we're giving the utmost importance to their development…," she said.
"Everybody should give a thought to it -- no one is disabled by choice out of their own will. So everyone should be sympathetic and sincere to them," she said, reports BSS.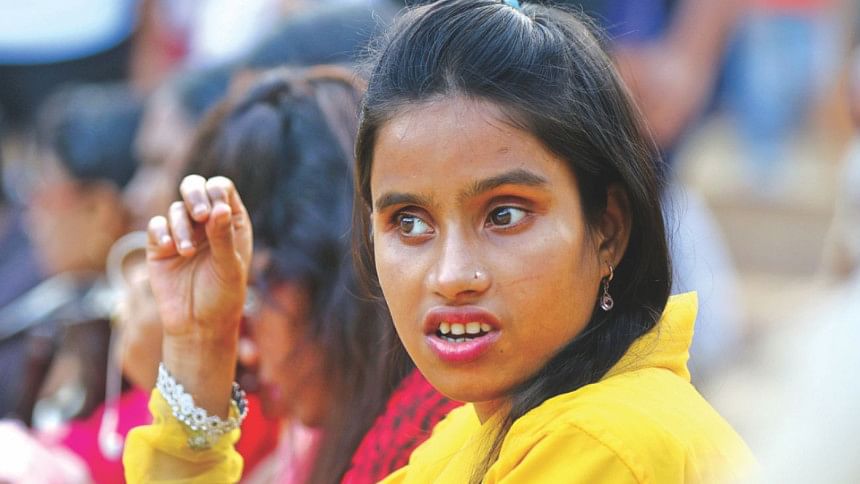 Health Minister Mohammad Nasim, Chairman of the Parliamentary Standing Committee on Social Welfare Ministry Dr Mozammel Hossain and President of National Forum of Disabled Persons Rajib Ali Khan also spoke.
State Minister for Social Welfare Ministry Nuruzzman Ahmed presided over the programme while acting secretary of the ministry Md Zillar Rahman delivered the welcome address.
The premier also distributed crests and certificates among the individuals and organisations for their contributions to the society. Later, she enjoyed a cultural programme participated by physically- and mentally-challenged children.
The disabled children and the people are the integral part of the family and society, and national development is not possible by excluding them, she said.
She also inaugurated a fair of products and goods made by autistic people through a videoconference, organised by DNCC.
Meanwhile, the Centre for Rehabilitation of the Paralysed observed the day in Savar by organising a rally, human chain, sports competition and discussion, reports a correspondent.