Ekushey book fair opens early from now on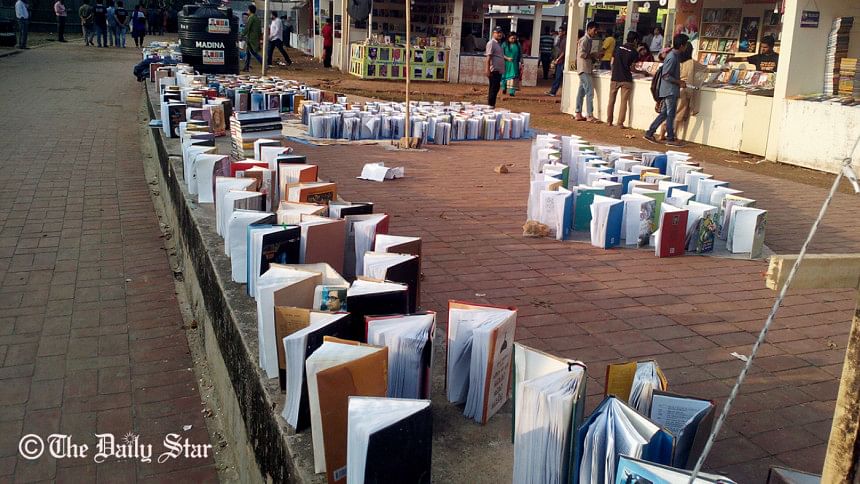 Authorities have decided to open the book fair an hour early on weekdays from now on to minimise losses after yesterday's temporary close compelled by rain.
The fair will be open to all from 2:00pm instead of 3:00pm on weekdays, Jalal Ahmed, member secretary of the fair committee, told The Daily Star today.
On public holidays, the fair will be open for visitors from 10:30am instead of 11:00am, he said. Both on weekdays and holidays, the fair will continue until 8:00pm.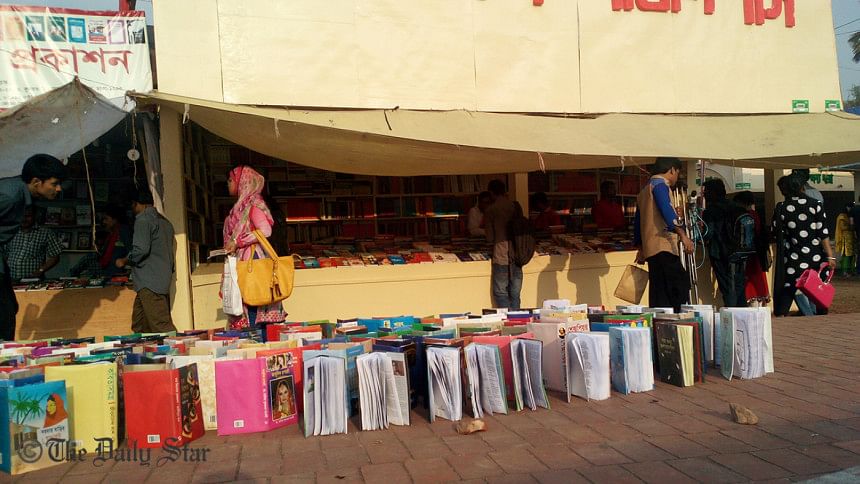 The decision was made under demands from publishers, he added.
Water-logging from heavy rain and impeding weather compelled emergency close of the book fair yesterday.  Several stalls were damaged. A part of the fencing at Suhrawardy Udyan's fair was damaged.
Today, the aftereffects of yesterday's impediments were still visible. Patches of mud were troubling visitors in both fair venues at Suhrawardy Udyan and Bangla Academy.