Drug case: Charges against GK Shamim, Khaled Mahmud accepted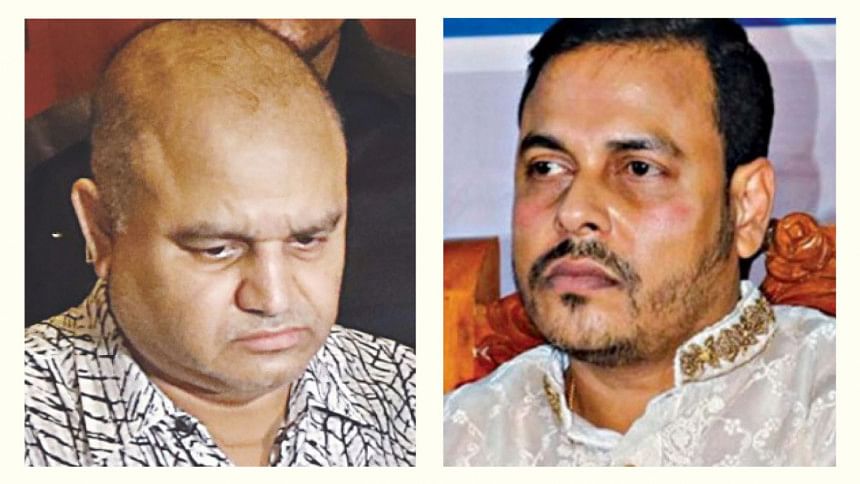 A Dhaka court today took cognisance of charges against SM Golam Kibria Shamim, a top government-listed contractor, and Khaled Mahmud Bhuiyan, an expelled leader of Jubo League, in two separate cases filed under the Narcotics Control Act.
Judge KM Imrul Kayes of the Metropolitan Sessions Judge's Court passed the order in the presence of the two accused in the courtroom.
The court will start hearing on charge-framing against GK Shamim on February 26 and against Khaled Mahmud on March 25.
Meanwhile, the court could not accept charges against Ismail Chowdhury Samrat, another expelled Jubo League leader, who was under the scanner for allegedly running an illegal casino at a club, in two cases filed under the Narcotics Control Act and Arms Act, as he could not be produced before court today due to his illness.
Samrat is now at the Intensive Care Unit of Bangabandhu Sheikh Mujib Medical University.
On September 18 last year, Rapid Action Battalion arrested Khaled Mahmud for operating a casino. Two days later, Rab arrested GK Shamim following information that he was involved in extortion and tender grabbing.