Dr Abdullah Shibli's books out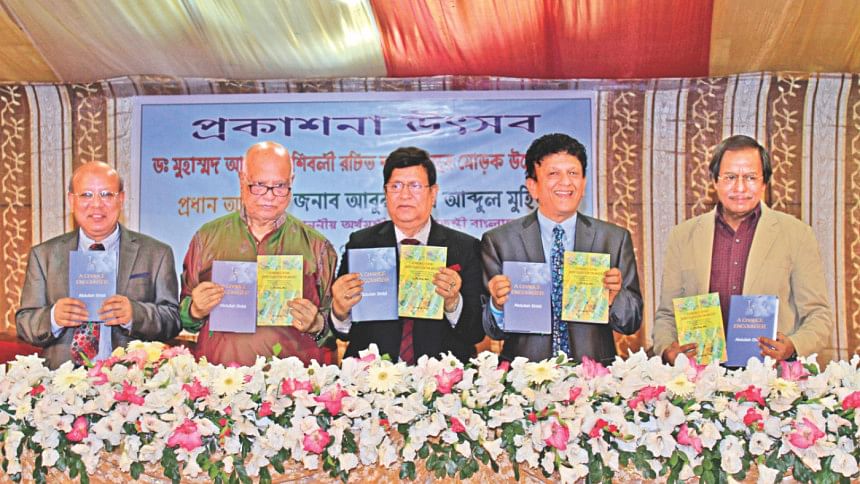 Two books, "Economic is Fun: Short Essays for the Masses" and "A Chance Encounter", of Dr Abdullah Shibli, a regular contributor to The Daily Star, have been published.
Finance Minister AMA Muhit unveiled the cover of the books at the capital's Ladies Club yesterday.
The book, Economic is Fun, a collection of articles published in the Op-Ed section of The Daily Star between 2008 and 2015, provides readers' analysis of current events, social issues and international cross-currents. Dr Shibli also offers a critical application of economic tools in his analysis of diverse current and chronic issues in today's world.
The book is designed with three groups: International Economics, Environmental Policy and Development Economics.
Dr Shibli, in the other book, a collection of short stories published in the Star Literature Review in the same period, has brought together expat experience, beauty, nature, and angst of failing in love.
English Professor Manzoorul Islam of Dhaka University, A Momen, former permanent representative to UN Mission in New York, Dr Ahsan Habib Mansur, Policy Research Institute's executive director, and Professor Syed Mustaque Ahmed of Cameron University of USA also spoke.
Dr Shibli did his graduation in Economics from Boston University and worked for Harvard University and the World Bank. He also taught at Dhaka University and several US universities.