Don't arrest Mirza Abbas before Apr 15: HC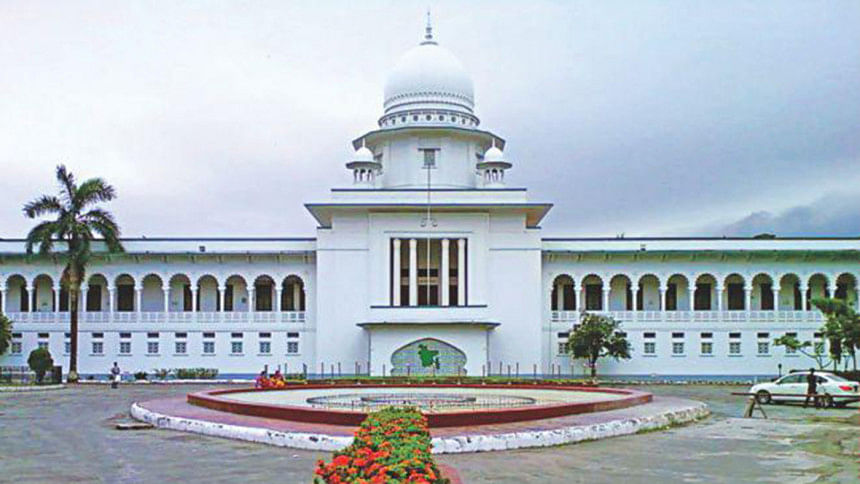 High Court today ordered authorities not to arrest BNP mayor candidate Mirza Abbas before it disposes two of his bail hearings Wednesday.
The court today set Wednesday, April 15, to pass an order in response to two bail pleas moved by the candidate who is contesting for Dhaka south.
HC bench of Justice Quamrul Islam Siqqique and Justice Gobinda Chandra Tagore gave the order to Attorney General Mahbubey Alam this afternoon.
Currently, Mirza Abbas' wife is moving electoral campaign for her husband for the mayor elections of Dhaka south city corporation on April 28.
Mirza Abbas currently has at least 60 cases against him including an arrest warrant in one lawsuit filed by anti-graft watchdog Anti-Corruption Commission.
Dhaka Metropolitan Police (DMP) have floated a stern warning that they will arrest "fugitives" who will be participating in city polls without securing bail.
BNP lawyers have procured assurance of police that BNP leaders will not be arrested on the way to secure bail or from the jail gates.
In line with the developments, Mirza Abbas moved the High Court with three separate petitions seeking anticipatory bail in three cases yesterday.
Today, the HC bench dropped one petition connected to a graft case and scheduled to pass an order for the other two on Wednesday, April 15.
The bench said there is a specific HC bench for hearing and disposing of the petitions in connection with corruption cases filed by the Anti-Corruption Commission.