Diti laid to rest at village home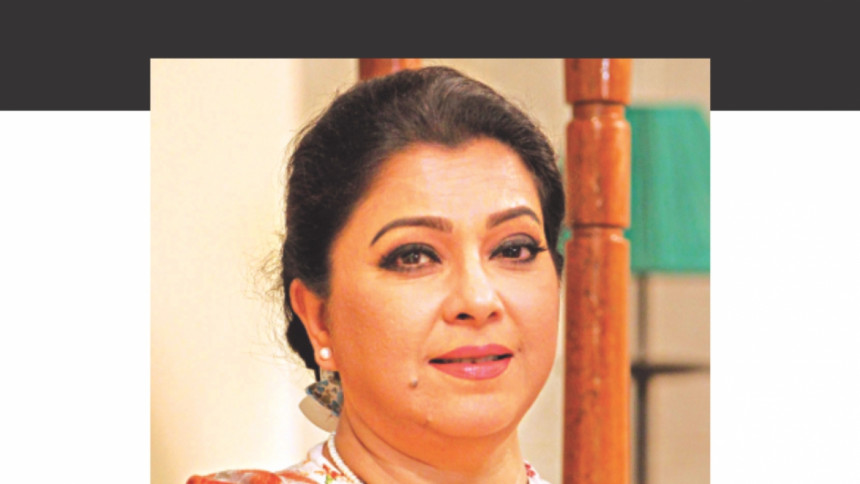 Family, relatives, friends, and cultural personalities and activists yesterday bade a tearful farewell to Parveen Sultana Diti, one of the most widely known faces of Bangladeshi cinema.
She was buried beside her parents at their family graveyard at Sonargaon Upazila in Narayanganj. Earlier, thousands of mourners joined the namaz-e-janaza of Diti in the capital and at her village home in Duttapara.
The actor breathed her last at the capital's United Hospital on Sunday afternoon after battling brain cancer.
Her body was taken to Bangladesh Film Development Corporation (BFDC) at 9:30am yesterday, where her colleagues paid the last respect. Then it was taken to her village home where hundreds of people, including villagers, professionals, and cultural and local political personalities bade her farewell, many breaking down in tears.
A qulkhwani will be held after Juma prayers on Friday at Duttapara.
Born on March 31, 1965 in Sonargaon, Diti aspired to become a singer and was even awarded at a national competition by the Shishu Academy.
While singing for Bangladesh Television, she first drew the attention of actor Al Mansur, who cast her in the TV drama "Laili Majnu" opposite Manas Bandopadhyay.
Despite her family being not entirely supportive of her new ventures, she worked in another TV play "Imitation", before taking part in a talent hunt "Notun Mukher Sondhane" by BFDC in 1984, and winning it along with Sohel Chowdhury.
The first film she played in was Udayan Chowdhury's "Daak Diye Jai" (opposite Afzal Hossain) but the film was never released, and Ajmal Huda Mithu's "Ami-e Ostad" marked her debut on the big screen.