Case filed over attacks on Dipan, Tutul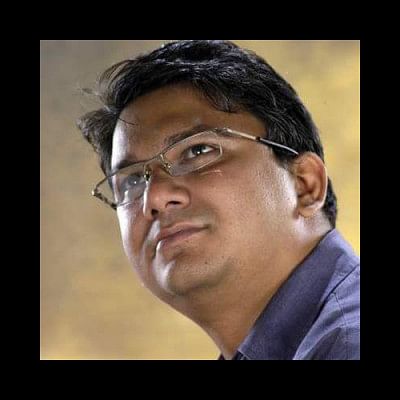 Two cases have been filed today in connection with the gruesome attacks on owners of Jagriti Prakashani and Shuddhoshwar that left Jagriti owner Dipan killed and three others injured.
A murder case was filed with Shahbagh Police Station today in connection with the killing of Jagriti Prokashani owner Faisal Arefin Dipan.
Dr Razia Rahman, wife of the slain publisher, filed the case against unknown assailants, said Abu Bakar Siddique, officer-in-charge of the station.
Dipan was stabbed to death at Aziz Market in Shahbagh following attacks on another publisher Ahmedur Rashid Tutul of Shuddhoswar and two bloggers Ranadipam Basu and Tareque Rahim in the same manner in Lalmatia on Saturday.
On the other hand, unidentified miscreants were sued today in connection with the attack on Ahmedur Rashid Tutul, and bloggers Tareque Rahim and Ranadipam Basu at Shuddhoswar Prokashani office.
Tutul filed the case with Mohammadpur Police Station this afternoon, two days into the gruesome attack, said Biplob Kumar Sarker, deputy director of Tejgaon zone police.
"An attempt to murder cased has been filed against three unknown persons," the police official confirmed.