Route to be cancelled if buses ply wrong side: DU Proctor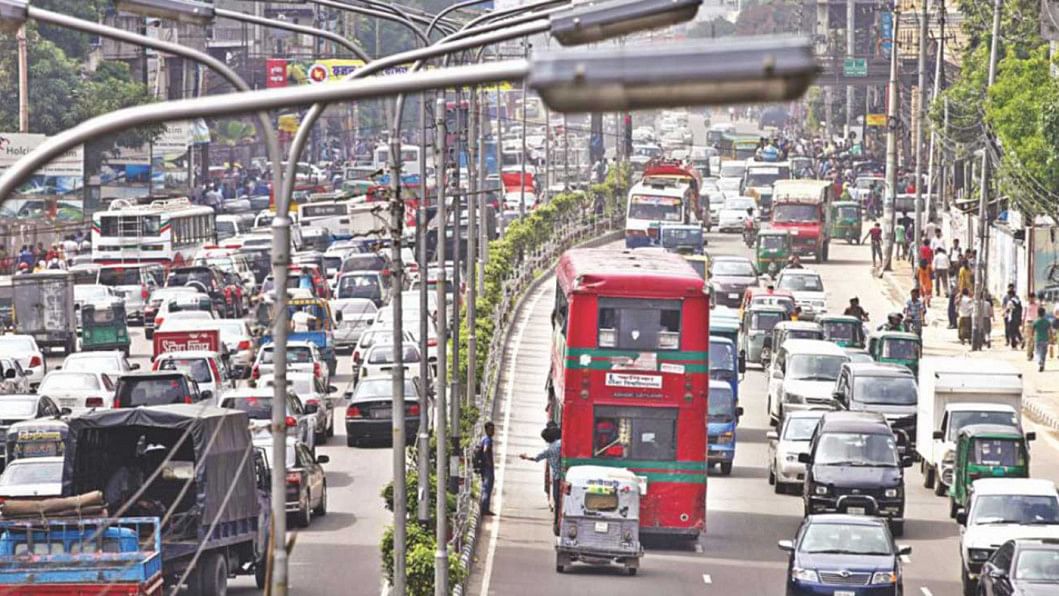 The Dhaka University authorities have decided to cancel a route if university buses are seen plying the wrong side of the road.
In an internal meeting recently, the authorities took the decision after their repeated efforts to stop the menace, our DU correspondent reports quoting Proctor Prof AM Amzad Ali this noon.
The latest decision came following recent media reports showing that the double-deckers of DU are frequent violators of traffic rules.
Earlier at various meetings, the university's transport section strictly instructed the bus drivers to follow traffic rules and not to pay any heed to the students' illegal demand, he added.
"But they (the drivers) failed to carry out our instructions in this regard," Prof Amzad said.
Bus service on a route will be cancelled if the authorities receive any complaint of traffic rules violation from the police's traffic control department and any teacher or student, he said.
After verifying the vehicle's number plate and video or photograph of the incident, if available, the suspension order will be given, he added.
Meanwhile, in a reaction to the decision, a Masters student of history department of DU told the correspondent that instead of closing the route the authorities should punish the students responsible for forcing drivers to take the wrong way.
Not all buses ply the wrong side, he added.  
A third year student of political science department demanded the authorities should start the class from 10:00am instead of 8:00am.
Daily, around 80 buses including double-deckers ply 21 routes to pick and drop students, according to the data from the university's transport section.  

Around 20 mini and microbuses are used to carry teachers and 15 vehicles to carry officials on six routes.
The buses often take the wrong way to avoid traffic jam violating the traffic rule.