Tk 20 lakh compensation for Jihad's parents
HC says in full text released Sunday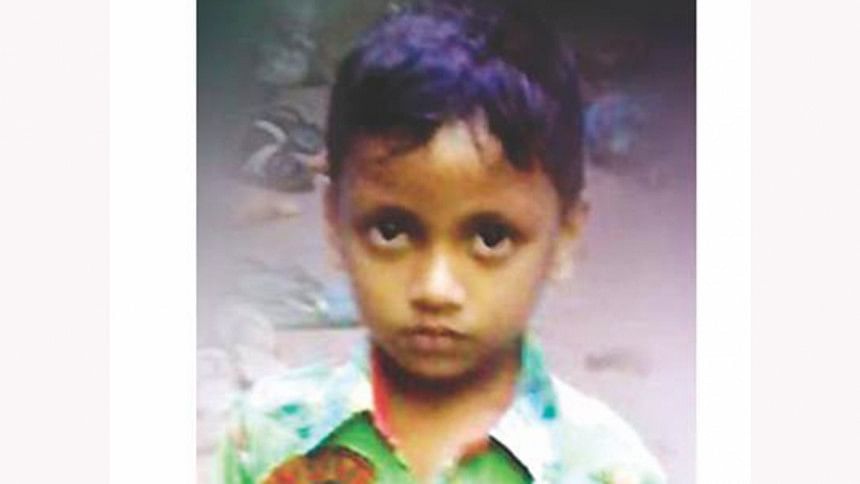 The High Court has released the full verdict of the case filed over the death of four-year-old Jihad, who fell into a deep shaft in Dhaka's Shahjahanpur area in 2014, asking the government authorities concerned to pay Tk 20 lakh as compensation to his parents.
As per the direction, Bangladesh Railway and Bangladesh Fire Service and Civil Defence will pay Tk 10 lakh each within 90 days for giving the money.
In the judgment released on Sunday, The High Court said, " This order of awarding compensation will not impute /affect other liabilities, if there be any, of the respondent concern or each official resulting from the death of the said victim.''
Following a writ petition, the HC on February 18 last year had delivered its short judgment directing the respondents to pay compensation to Jihad's family but the court had not specifically said any amount of the compensation.
Jihad fell into an unprotected well shaft while playing with other children in Shahjahanpur Railway Colony on December 26, 2014.
His body was pulled out by a group of volunteers the following day, shortly after the government agencies called off the rescue bid, saying there was no sign of the boy inside the well.
On February 26 this year, the High Court bench of Justice Farah Mahbub and Justice Kazi Md Ejarul Haque Akondo sentenced four people, including three engineers of Bangladesh Railway, to 10 years' rigorous imprisonment in the case.