Rowdy winds, rain beckon season of nor'wester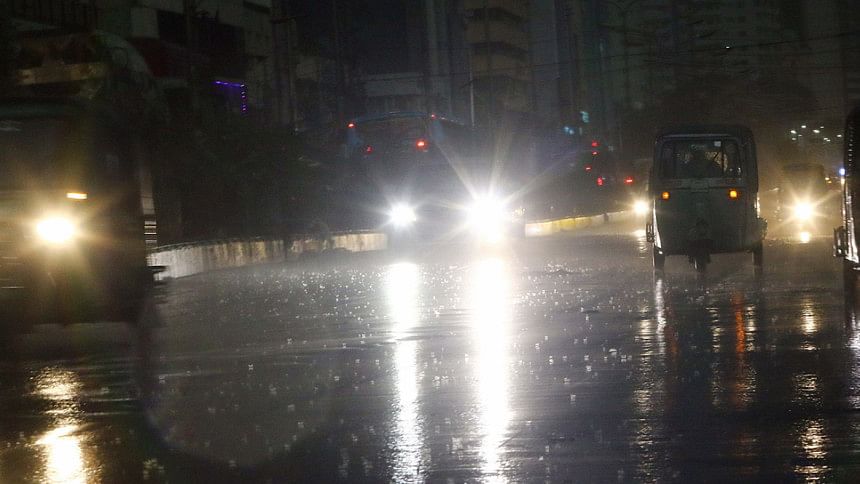 As the afternoon was waning down to a breezy evening across Dhaka city, what was reducing to the red and gold tainted blue sky on the cityscape turned pitch black within minutes.
In moments, the winds roared through the alleys, roads and buildings, blowing about dust in fierce strength. The heavens then opened up to drench the crusted landscape below.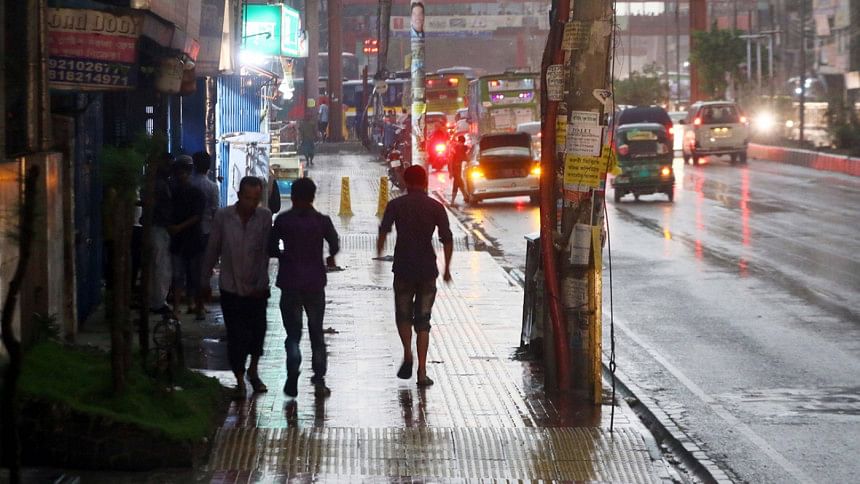 It was a much-needed rain, accompanied by a hint of hailstorm, to breathe some relief into the exhilarating heat and humidity that was growing in the city for the last few days.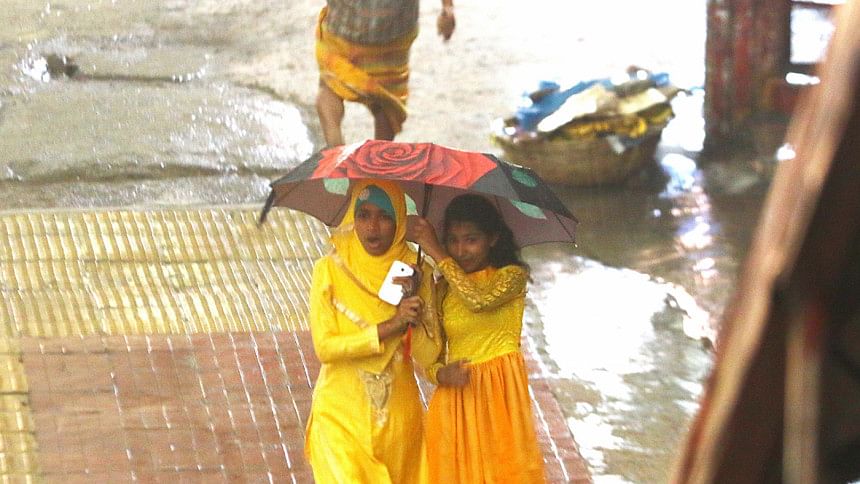 Bangladesh Meteorological Department said, the winds blew across Dhaka at speed of 66 kmph. The measurement of rainfall was yet to be filed, last reported.
Mizanur Rahman, a Met officer, told The Daily Star these nor'westers are signaling the arrival of Kalboishakhi season ahead of the Bangla month of Baishakh and continue through into Jaishtha.
Weather forecast says, rain or thunder showers accompanied by temporary gusty or squally wind is likely to occur at a few places over Rangpur, Rajshahi, Mymensingh & Sylhet divisions and at one or two places over Khulna, Dhaka & Chittagong divisions with hails at isolated places.
In Lalmonirhat, a hailstorm lashed six unions of Patgram, Hatibandha and Aditmari upazilas, damaging huge crops and a large number of houses in the morning.
Crops were damaged in Bawra and Jagatber of Patgram upazila, Tangbhanga and Gaddimari of Hatibandha upazila, and Durgapur and Bhelabari of Aditmari upazila our correspondent reports.
"The storm has damaged maize and boro on my eight bigha lands," said Mazidul Islam, 56, a farmer at Safirhat village of Patgram upazila. "I didn't see like this hailstorm in my life."
In Thakurgaon, rainfall followed by a severe hailstorm lashed different villages in Ranishankoil, Haripur, Baliadangi and Sadar upazilas of the district, our local correspondent reports.
The half-an-hour hailstorm starting from 11:00am damaged vast tract of crop fields including maize, wheat, pulse, manago and litchi. It badly damaged several hundred tin-roofed houses at different villages in the district.
Average 3mm rainfall was recorded in the district, said Aftab Uddin, deputy director of Thakurgaon department of agriculture extension (DAE).