Trapped in demo, Dhaka stalls
Traffic problems reaches acute levels in Dhaka after road blockades were set up at several key points by demonstrating public university students.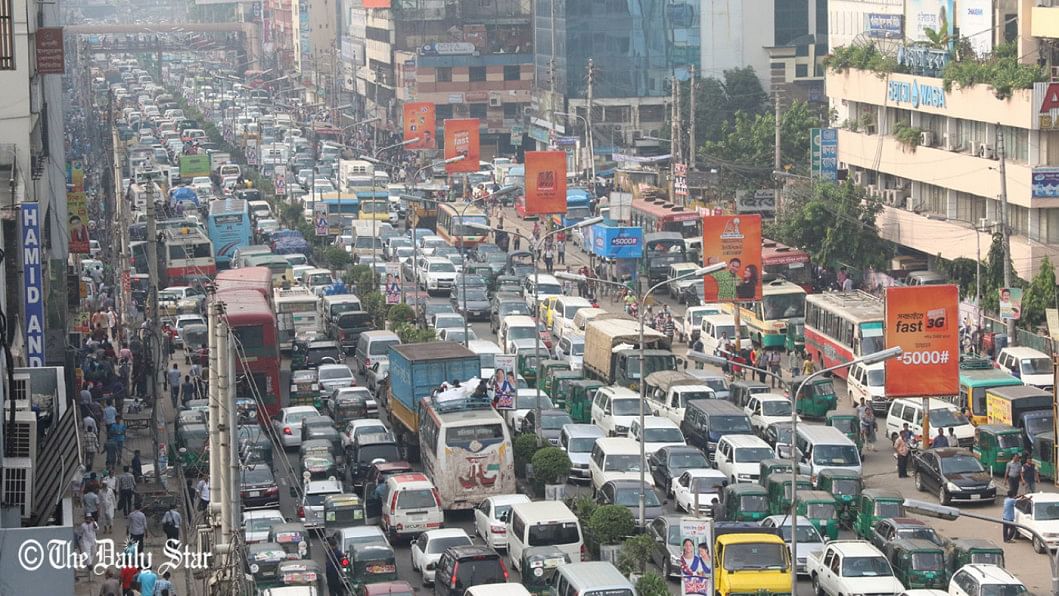 Traffic came to a standstill in Dhaka today after road blocks were set up at several key points by demonstrating private university students.
The students blocked roads at Bashundhara, Banani, Gulshan, Rampura, Dhanmondi and other areas protesting 7.5 percent VAT on tuition.
Dhaka's normally atrocious traffic took a turn to the worse because of the demonstration.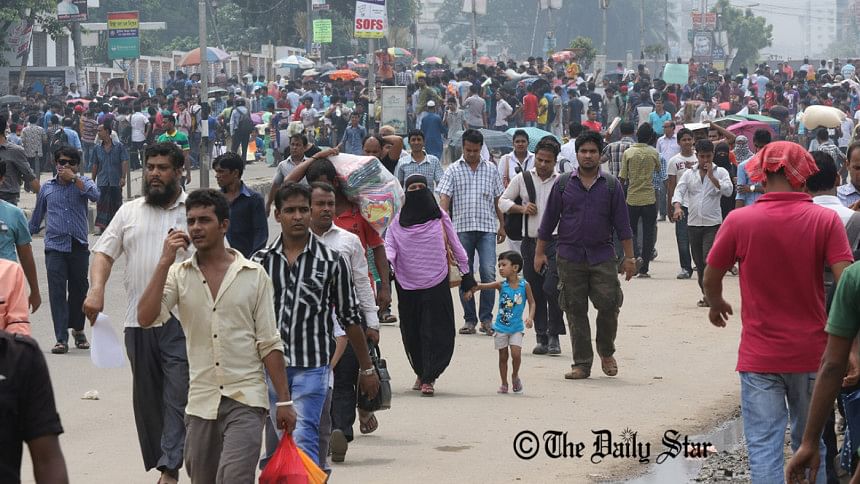 "It took me 1.5 hours to reach Farmgate from Mohammadpur, which usually takes maximum 30 minutes," said Moyukh Mahtab, a private service holder.
The Hatirjheel route that offers a shortcut for many was unavailable. Anindya Ayan says he gave up the route today after waiting an hour in an auto-rickshaw and chose an alternative route.
Roads throughout Dhanmondi were clogged, Sumaiya Zaman, a resident of the locality says. "I had to walk to get to Moghbazar".
Wasim Habib, a private service holder, also echoed the same and said he found it more convenient to walk from Dhanmondi 27 to Square Hospital because of the gridlock.
School going children and patients were the major sufferers. A five-minute drive took Zahed Khan two hours as he was taking a patient from Tejgaon to a hospital in Mohakhali. While waiting in the jam, he saw another ailing woman being taken out of an ambulance and carried to the nearby hospital since the jam was worsening her already critical condition.