CPD lauds safety steps at factories, says more needs done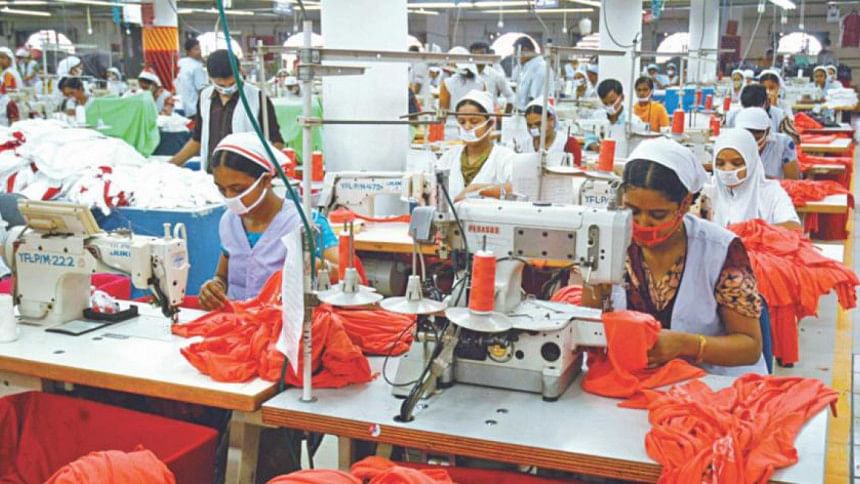 Centre for Policy Dialogue (CPD) today lauded the reforms in ensuring safety standard at garment factories in three years, following Rana Plaza disaster, and added that more needs to be done.
The private think-tank made the observation at a dialogue on Rana Plaza held at Dhaka's Brac Inn – a day ahead of the third anniversary of the biggest industrial disaster of the century.
"Rana Plaza was a symbol of poor compliance. Now it has emerged as one of the efforts towards better compliance," said KG Moazzem, additional research director of CPD.
Three years ago, on April 24, Rana Plaza, a multi-storied building came crashing down, taking with it the lives of at least 1,134 people – mostly garment workers – and injuring twice as many others.
CPD appreciated the support provided by different government agencies and international buyers.
It also expressed concern on the large number of building safety problems. Concerns were also placed on the "slow" process of registering new trade unions.
Rehman Sobhan, chairman of CPD, said institutional arrangements and policies have to be taken so an incident like Rana Plaza does not repeat. "Industries should see workers as partners as they add value."
On occasion of the third anniversary, Human Rights Watch has pressed the government to ensure the rights for labour unions at factories – so that the workers can bargain for their rights.
Anti-graft watchdog Transparency International Bangladesh has also lauded the progress made in ensuring workplace safety for workers.