'Cops assault' on Rampal march protested
National Committee's rallies Aug 20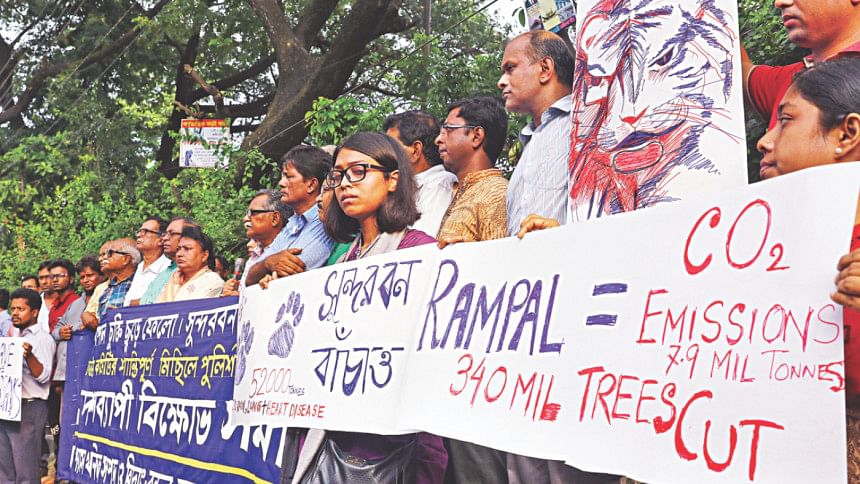 The National Committee to Protect Oil Gas Mineral Resources, Power, and Ports held a rally in front of the capital's Jatiya Press Club yesterday, protesting Thursday's "police assault" on a procession demanding cancellation of the Rampal power plant project.
Academics and leaders of different left-leaning political organisations participated in the rally.
Speakers at the rally asked the government why the agreement to build the plant was inked disregarding public opinions, when the country was undergoing militant attacks.
Condemning the police assault, the Committee's secretary Prof Anu Muhammad said, "We wanted to submit an open letter to the prime minister, explaining why the committee opposed the project. The prime minister should have heard that following the rules of a democratic government. Instead, tear shells were fired and protesters were arrested."
On Tuesday, police allegedly fired teargas on marchers, who were heading towards the Prime Minister's Office with a seven-point demand, including cancellation of the project.
The committee also announced to hold rally at Central Shaheed Minar in the capital and also at districts and upazilas on August 20 to protest the project.
After the rally, they brought out a protest procession that ended in Paltan area.
The committee, political parties, green activists and environmentalists have long been protesting the project.