Consider yourselves as mayor: Sayeed Khokon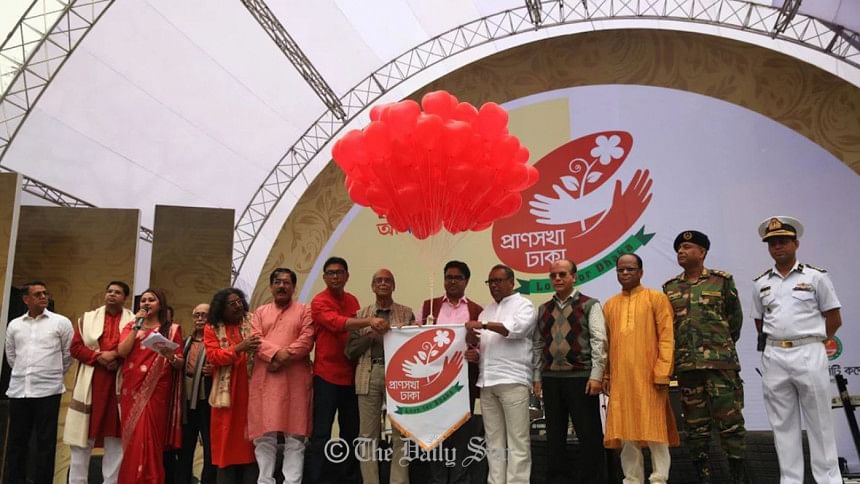 Mayor Sayeed Khokon today called upon people of Dhaka South City Corporation (DSCC) to consider themselves as mayor and do their duties accordingly to make the city beautiful.
The mayor made the call while inaugurating 'Pranshokha Dhaka' programme at Shahbagh in the capital.
With 'Pransokha Dhaka – Love for Dhaka' slogan, the DSCC organised the day-long programme when people around the world are observing Valentine's Day.
Journalist Shykh Seraj of Channel-I, who attended the programme, said: "When I visited Uganda, which is a third-world country, I saw every Saturday people observe community day for cleaning their houses.
"The task is mandatory for them."
He suggested that the government here also do something like this.
Prime minister's press adviser Iqbal Sobhan Chowdhury and writer Syed Shamsul Haq were also present at the programme.
Band Joler Gaan, Singer Rezwana Chowdhury and other performed during the DSCC programme.