Drive at 4 clubs: Casino, gabmling equipment, liquor, cash seized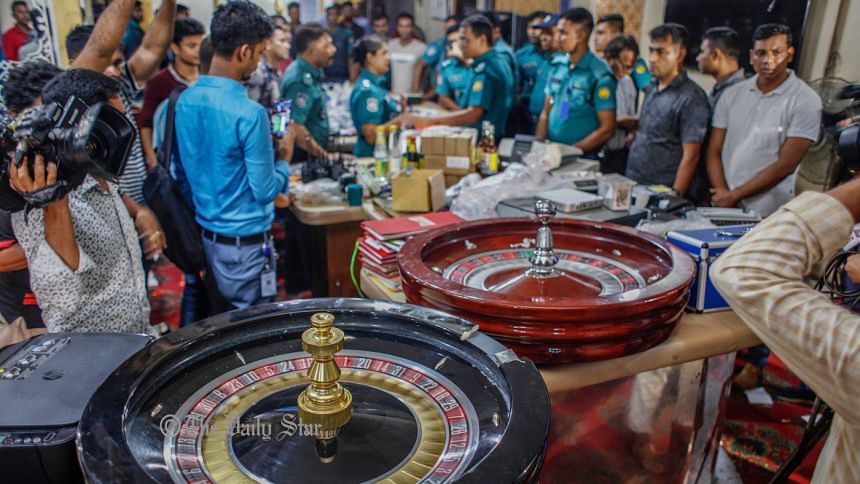 Police today seized casino boards, others gambling equipment, liquors and cash conducting drives at four clubs in Motijheel area of Dhaka.
The clubs are Mohammedan Sporting Club, Arambagh Krira Sangha, Dilkusha Sporting Club and Victoria Sporting Club.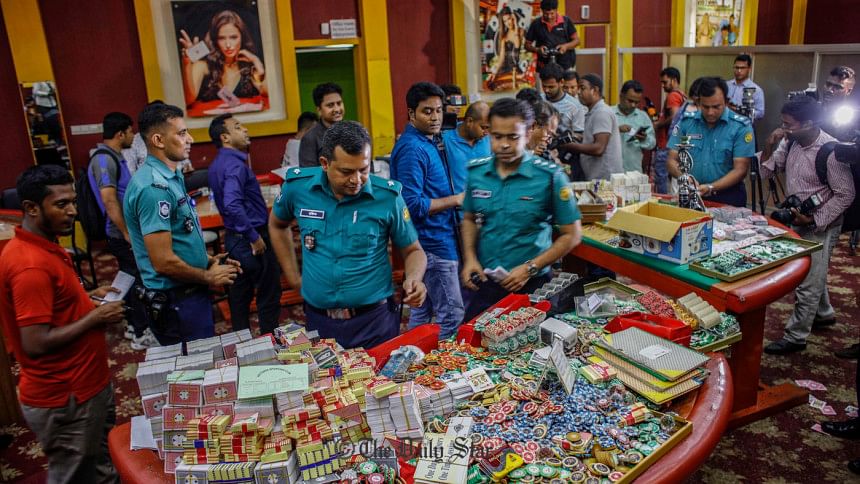 During the drive, the lawmen seized nine casino boards, shisha bar, a huge number of gambling cards, teller machines and cash Tk one lakh from Victoria Sporting Club, said Mishu Bishwas, assistant commissioner (Motijheel zone) of Dhaka Metropolitan Police (DMP).
Besides, they recovered 11 walkie talkie, knives and liquor from Mohammedan Sporting Club, he said.
Several gambling boards, a huge number of gambling cards and wine were also found Arambagh Krira Sangha and Dilkusha Sporting Club, our staff correspondent from the spot.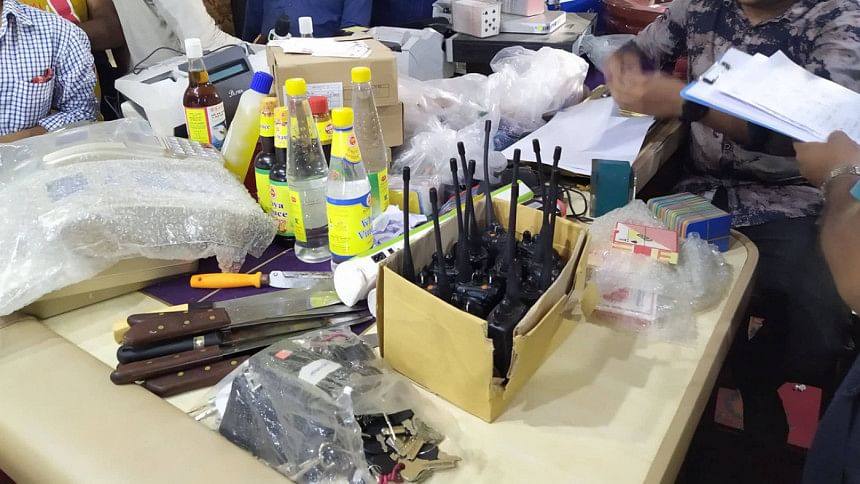 The six-hour-long drives started at the four clubs simultaneously around 2:30pm. After concluding the drive, the lawmen locked the clubs, according to the police.
The law enforcers conducted the drives on information that the belongings of different clubs were transferred to these clubs after they started the drive against casinos on September 18, Deputy Commissioner of Motijheel Zone Anwar Hossain told The Daily Star.
The clubs are also involved in the casino business, he added.
On September 18, Rab raided at least five clubs in Dhaka city, arrested 182 people in connection with running "casinos", gambling, and drug abuse, and sealed off at least two clubs.
Rab also arrested Jubo League Dhaka South Organising Secretary Khalid Mahmud Bhuiyan at his Gulshan home for running a "casino" at a football club in Fakirerpool in the city.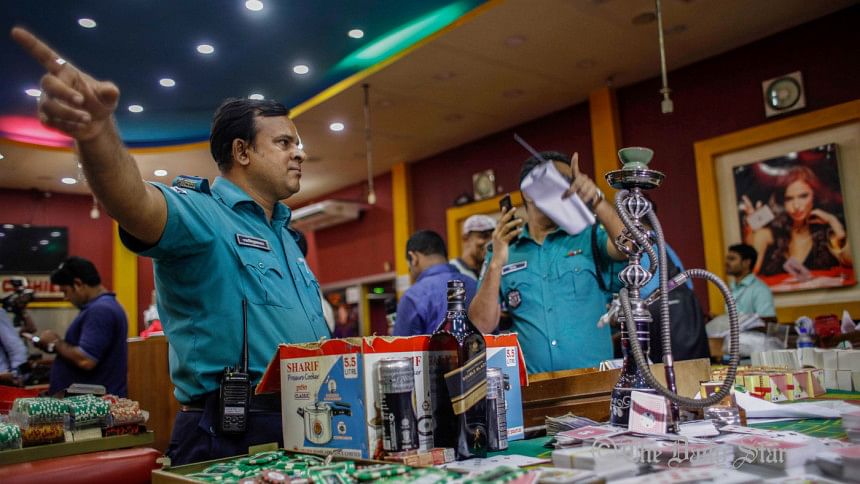 On September 20, Rab arrested SM Golam Kibria Shamim, the top government-listed contractor in connection with tender manipulation, extortion, and running drugs and gambling rackets.
He took money from bus terminals and cattle markets by causing fear with his armed bodyguards, the case added.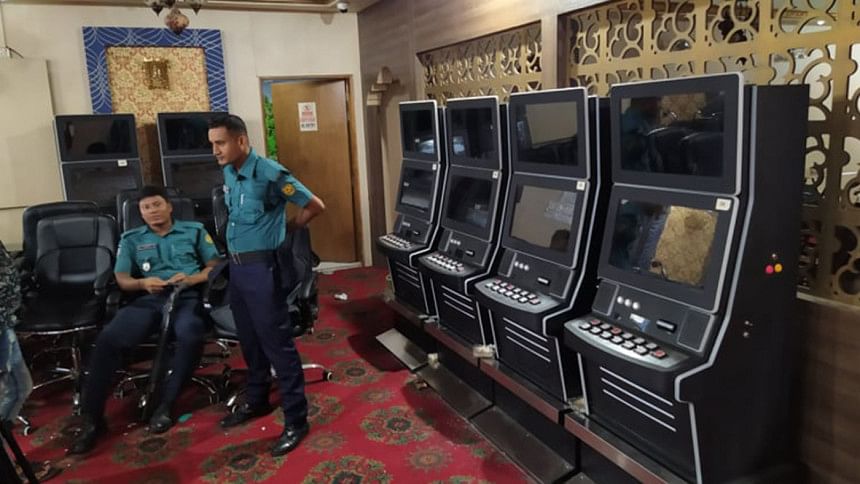 The members of the elite force also arrested Shaiful Alam Firoz, president of Kalabagan Krira Chakra, on ton charges of possessing an illegal firearm and drugs after they conducted a drive there suspecting casino business was run there.
Alam is also an executive committee member of the central Krishak League, a body of the ruling Awami League.