Boat service on Dhaka streets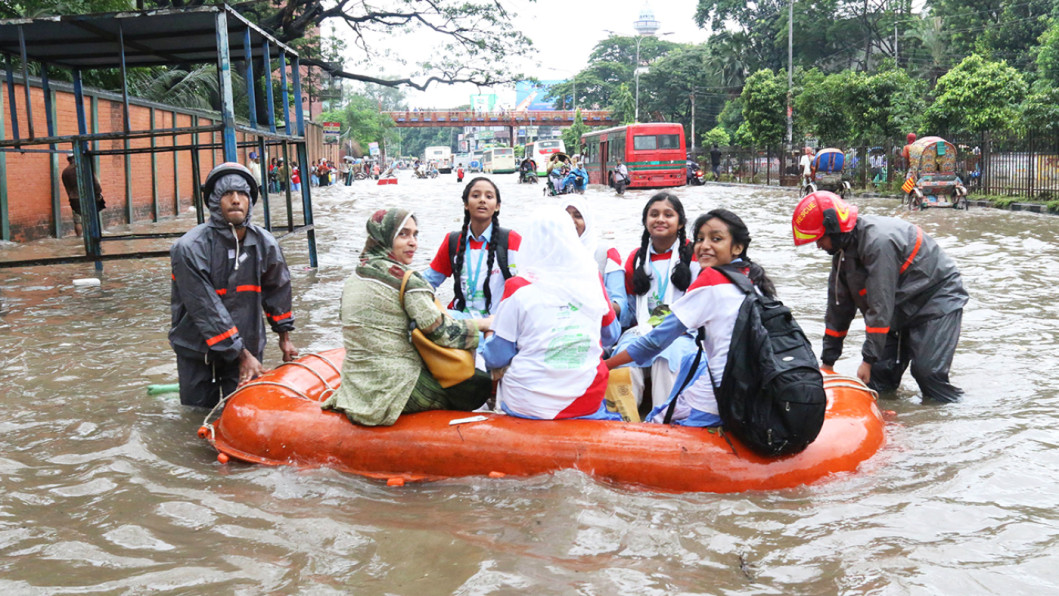 Firemen today started a new initiative to lessen the sufferings of Dhaka city dwellers amid waterlogging due to incessant rain.
They were seen ferrying people on submerged roads with their lifeboats at four points -- Shewrapara of Mirpur, Karwan Bazar, in front of FBCCI building and Notre Dame College in Motijheel in the city from 2:00 pm till evening.
Read more: More rain, more sufferings
The initiative was taken under direction from Director General (DG) of Fire Service and Civil Defence, Mizanur Rahman, a duty officer from the fire service headquarters, told The Daily Star.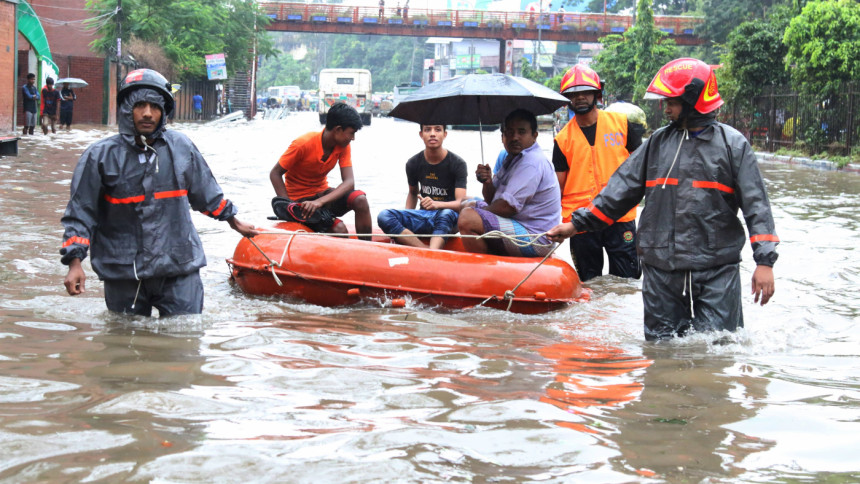 This weekend for Dhaka people has been drenched in the late October rain, triggered by a land depression, which is showing no signs of letting off.
The rain that started on Thursday continued to fall throughout the day today and will likely ease from tomorrow, according to Bangladesh Meteorological Department.
Most of the parts in the city went under knee-deep to waist-deep water due to the incessant rain, causing much suffering to city dwellers and creating huge traffic congestion.
Maritime ports of Chittagong, Cox's Bazar, Mongla and Payra hoisted cautionary signal no. three due to the land depression, according to the met office.